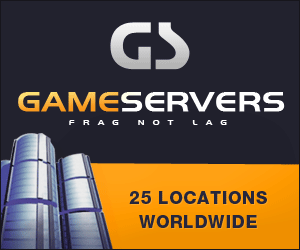 Arizona Republic (Phoenix)
April 27, 2008 By Associated Press
BATAVIA, Ohio - The remains of an Ohio soldier missing since he was captured in Iraq almost four years ago were returned to his home state Saturday, and hundreds of mourners lined the streets with American flags as a police procession led his casket to a memorial service.
Two top Army leaders and the 70 members of Sgt. Matt Maupin's unit first met privately with his family and filed past the flag-shrouded casket at the Union Township Civic Center in suburban Cincinnati.
Lt. Gen. Jack Stultz, chief of the U.S. Army Reserve, and Lt. Gen. James L. Campbell of the Army chief of staff's office presented Maupin's family with the Bronze Star, the Purple Heart, the Meritorious Service Medal, the POW Medal and other commendations.
"Everyone wanted to see him step off the plane. But Matt came home, and that brings some closure to his family and the 724th. It lives up to the Army ethos of never leaving a fallen comrade behind," said Maj. Jeffrey Smith, who served with Maupin in the Illinois-based 724th Transportation Company of the Army Re- serve.
A tip from an Iraqi helped the U.S. military find Maupin's remains last month about 15 miles from where his fuel convoy was attacked by insurgents near Baghdad.
Shortly after his capture in 2004, he was shown on Arab television surrounded by armed masked men.
His parents founded the Yellow Ribbon Support Center, lobbied at the Pentagon and even met with President Bush about their missing son. They were told March 30 of the discovery.
Maupin's remains were flown Sunday to Lunken Airport in Cincinnati.
At least 1,000 people lined both sides of the road near Veterans Memorial Park in Clermont County, some in lawn chairs, many waving American flags, as they waited for the procession led by dozens of police motorcycles with lights flashing.
Thousands more stood in groups along a state highway through Newtown and Eastgate.
The 12-mile route also took Maupin's casket past Glen Este High School, where he played football and where his mother works.
"I'm so proud of this community, and this goes beyond Clermont County, for the outpouring of support to honor Matt," said Clermont County Commissioner Bob Proud. "The number of people all along the route was awesome."
Thousands of mourners attended the service, and another public service was planned Sunday at Cincinnati's Great American Ballpark.