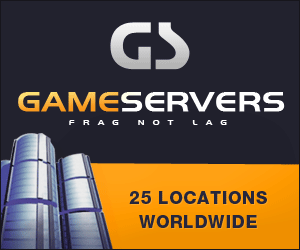 Hartford Courant
August 6, 2007
Pg. 1
Most Stress Cases Missed

Army admits disorder is under-reported

By Lisa Chedekel, Courant Staff Writer
Only about 3 percent of soldiers who have served in combat since 2003 have been diagnosed by the Army with post-traumatic stress disorder -- far fewer than the numbers who have screened positive for PTSD symptoms in recent Army studies, suggesting that the disorder is being under-reported and under-diagnosed.
New figures released to The Courant by the Army's Office of the Surgeon General show a total of 23,788 soldiers, most of them deployed to Iraq or Afghanistan, who have been diagnosed by the military with PTSD in the past four years.
The number represents about 3.2 percent of the more than 745,000 soldiers who have been deployed. A recent Army study of soldiers serving in Iraq, based on anonymous surveys, found that 17 percent met the criteria for PTSD, while other military studies have estimated the prevalence of the disorder at 15 to 20 percent.
``We know it's being under-reported,'' acknowledged Col. Elspeth Ritchie, psychiatry consultant to the Army surgeon general. ``That's true with any psychological symptom.''
The Army figures do not account for all cases of PTSD among soldiers who have served in Iraq and Afghanistan, but instead represent only diagnoses made while soldiers were on active duty. Other diagnoses are made by the Department of Veterans Affairs, or VA, after soldiers are discharged. But even the combined total of Army and VA diagnoses of PTSD -- about 76,000 to date -- represents only about 5 percent of the more than 1.5 million troops who have served in Iraq or Afghanistan.
Ritchie attributed the relatively low numbers to the stigma surrounding mental health issues, which she said the Army has been working hard to combat. A new program, begun in mid-July, has the Army educating every commander and soldier about PTSD and traumatic brain injury through a mandatory training program aimed at increasing awareness and reporting.
``For PTSD and acute stress disorder, we think, and we're pretty sure about this, that soldiers are worried about being perceived as weak and don't want to have people in their unit find out,'' she said. The training program emphasizes the importance of ``leaders taking care of their soldiers, buddy aides [caring for fellow soldiers] and soldiers recognizing the symptoms in themselves, with all of those knowing where to go for assistance,'' she said.
Veterans advocates say the military could be doing more to encourage reporting, including conducting thorough mental health screenings of all troops, before and after they deploy to war.
``What I think is needed is for everybody to get examined, so then you won't have the stigma,'' said Paul Sullivan, executive director of Veterans for Common Sense. ``If you want people to step forward, you have to normalize the process and also give [troops] anonymity.''
Sullivan and other advocates also contend that PTSD is being under-diagnosed or misdiagnosed by some military and VA doctors in an effort to preserve troop strength and avoid costly disability claims -- charges the military has denied.
The Army figures show active-duty diagnoses of PTSD have nearly doubled in the last two years -- from 3,867 in the 2004 fiscal year, to 7,352 in the fiscal year that ended last September. In the first half of this year, 4,477 new cases were diagnosed.
Ritchie and other Army leaders have said the Army is making efforts to improve identification of combat stress in active-duty soldiers so it can be treated early. Mental health experts say the steady increase in diagnoses is partly due to the repeat deployments of troops, which increase the likelihood of soldiers developing PTSD or acute stress.
The VA has treated about 52,000 Iraq and Afghanistan veterans for PTSD, according to a new report by the President's Commission on Care for America's Returning Wounded Warriors. That figure represents about 7 percent of the more than 720,000 troops -- including Marines, sailors and airmen -- who have separated from the armed forces since returning from Iraq or Afghanistan.
The VA numbers do not include veterans who might seek mental health care from private doctors or other sources.
While the number of active-duty soldiers and veterans receiving PTSD diagnoses remains significantly lower than the 17-percent prevalence rate identified in the Army's recent Mental Health Advisory Team survey, both the VA and the Army have been struggling to provide services even to that limited pool of diagnosed troops. In recent weeks, the Presidential commission, Congress, a Pentagon mental health task force and veterans' groups have pushed the Defense Department and the VA to rapidly improve the diagnosis and treatment of PTSD.
The Army first acknowledged -- and pledged to combat -- the stigma around mental health problems more than three years ago, after a spike in suicides among troops serving in Iraq. Although the suicide rate in Iraq dropped in 2004, it climbed in 2005 and 2006.
The Army's new training program has senior leaders using a ``chain-teaching'' method to educate all commanders and soldiers, including those deployed to war, to recognize the symptoms of PTSD and traumatic brain injury and have the ``courage and strength'' to seek help. In late July, Ritchie and others presented the program, which includes videos and a detailed instructor's guide, to Army executive staff at the Pentagon. At the same time, senior leaders in Iraq have begun training their subordinates. The goal is for the training to be completed within 90 days.
``The idea of this is a chain-teach, so that the senior commander teaches the next level down, brigade commander teaches battalion commander, down to platoon sergeant,'' Ritchie said. ``We want people to master the material. And if you're going to teach it, you need to know what it is.'' She said the material will be taught in small groups, with time set aside for questions and discussions. ``What we don't want is 300 people in the darkened auditorium where everyone can go to sleep.''
The training emphasizes that psychological reactions to combat stress, such as flashbacks, are normal, but that ``for a few, these reactions last a long time and have severe effects on their lives and health.'' It stresses that leaders have an obligation to get help to soldiers who are struggling, and it reassures soldiers that seeking help is not a career ender.
PTSD is a disorder characterized by three main groups of symptoms: re-experiencing the trauma, in the form of flashbacks or nightmares; retreating from life or feeling detached; and hyper-vigilance. Left untreated, the disorder can fuel depression, suicide or substance abuse. Experts say treatment with psychiatric medications or specialized counseling can put the disorder into remission about 30 to 50 percent of the time.
Ritchie said her office does not have detailed data on how many soldiers diagnosed with PTSD remain on active duty, but she said that ``the vast majority'' do.
Although Department of Defense medical standards for enlistment into the armed forces disqualify recruits who have suffered from PTSD or acute stress reactions, military leaders have emphasized that PTSD is treatable, and are sending some soldiers diagnosed with the disorder back into combat. That practice has drawn criticism from mental health experts, members of Congress and veterans' advocates, who say re-exposure to trauma heightens the risk of serious mental health problems.
Their concerns were borne out in the recent Army study, which found that soldiers who had deployed to Iraq more than once were more likely to screen positive for PTSD symptoms -- 24 percent, compared with 15 percent who were on first deployments.
Despite the Army's efforts to reduce the stigma surrounding mental health, the recent Army survey found that a majority of soldiers serving in Iraq fear they will be perceived as weak if they seek mental health care.
Ritchie said the Army has briefed medical providers, counselors and chaplains to expect more reporting of combat stress, now that the chain-teaching about PTSD has started. She conceded that the new training could put an additional strain on the Army's mental health resources, already stretched thin. The ratio of behavioral health workers to troops serving in Iraq has dropped in the last two years, from one worker for every 387 deployed troops to one for 668, according to the Army study.
Ritchie said the Army hopes to hire 200 civilian mental-health workers to boost its resources on U.S. military bases in the coming months, but increasing the number of uniformed providers will be ``a longer process.''
Sullivan, the veterans' advocate, said he believes PTSD is being under-diagnosed by some military doctors, who have been encouraged to take a ``watch and wait'' approach before confirming the disorder.
He also said the VA should make it easier for veterans to file PTSD claims by creating a ``presumption of service connection'' for all those deployed to a war zone. Now, veterans who file PTSD disability claims must go through a cumbersome process that requires them to prove that the condition arose from a combat-related ``stressor,'' he said.