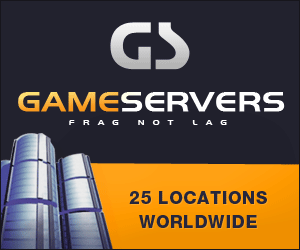 Baltimore Sun
February 27, 2007
Three reprimanded over expense reports

By Matthew Dolan, Sun reporter
Days after announcing that more than a dozen Maryland National Guard recruiters had been disciplined for misconduct, three more recruiters were disciplined yesterday for filing false travel receipts.
Two of the three were demoted, said Guard spokesman Col. Robert L. Gould, but no one was discharged.
Officials confirmed that accounting staff discovered the problem in October after three noncommissioned officers submitted doctored travel receipts from a work trip to Ocean City in September. The false receipts would have netted each person about $660, Gould said.
"There is a balance that has to be made between doling out an appropriate punishment with the investment that's been made on behalf of the taxpayers" in training and retaining guardsmen, Gould said.
The episode could complicate efforts to attract recruits and retain Maryland's part-time force of about 7,000 soldiers and airmen.
On Friday, officials disclosed that they had removed the officer in charge of recruiting for the Maryland Army National Guard and disciplined 13 others.
The violations include soldiers who were supposed to have taken leave to attend training but instead spent at least part of the time doing something else, said 1st Lt. Wayde Minami, a Guard spokesman. No details were provided about the soldiers' activities, but Minami said the guardsmen would be responsible for reimbursing $40,000 after improperly filing travel expenses.
The other problems identified by Army National Guard investigators were improper relationships between enlisted soldiers and officers inside the recruiting battalion and the signing up of at least two recruits who were not qualified to serve in uniform.
The investigators' report has not been released. Guard officials declined to provide the name of those disciplined, citing privacy rules.
Investigators said criminal complaints could be filed against the soldiers, Minami said. Maj. Gen. Bruce F. Tuxill, the state's adjutant general, instead chose to mete out administrative punishments.
In addition to removing Maj. Travis Rambert from his post overseeing the 100-member recruiting operation, Tuxill ordered letters of reprimand for seven others and moved 10 of the 13 soldiers out of the recruiting battalion altogether. One noncommissioned officer was demoted and discharged from the Guard.
The new revelations yesterday came after a reporter inquired about undisclosed punishments, which Gould confirmed.
In the latest case, five members of the Maryland Air National Guard went to Sunfest in Ocean City from Sept. 20 to 24 as part of their recruiting efforts, Gould said.
There was no room at military housing in Bethany Beach, Del., so the airmen stayed at a Holiday Inn in Ocean City, Gould said.
Three of the five filed altered receipts that would have improperly refunded them more than $1,800, Gould said. One airman also requested mileage reimbursement for the trip even though the airmen drove in a government-owned vehicle.
Confronted by their command, the airmen confessed, Gould said. Two were demoted, and one received a letter of reprimand. The decision was made by Col. Scott Kelly, the commanding officer of the 175th Support Group of the Maryland Air National Guard, based at Martin State Airport in Middle River.
"All three actions are severely career-limiting," Gould said, adding that the airmen's conduct would make it more difficult for them to be promoted in the future.