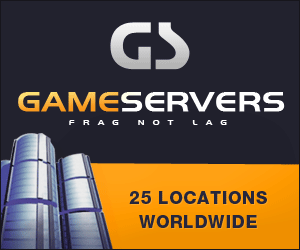 New York Times
January 27, 2008
Pg. 1
War Torn, Part III
By Deborah Sontag and Lizette Alvarez
When it came time to sentence James Allen Gregg for his conviction on murder charges, the judge in South Dakota took a moment to reflect on the defendant as an Iraq combat veteran who suffered from severe post-traumatic stress disorder.
"This is a terrible case, as all here have observed," said Judge Charles B. Kornmann of United States District Court. "Obviously not all the casualties coming home from Iraq or Afghanistan come home in body bags."
Judge Kornmann noted that Mr. Gregg, a fresh-faced young man who grew up on a cattle ranch, led "an exemplary life until that day, that terrible morning." With no criminal record or psychiatric history, Mr. Gregg had started unraveling in Iraq, growing disillusioned with the war and volunteering for dangerous missions in the hope of getting killed, he testified.
Nonetheless, the judge found that Mr. Gregg's combat trauma had not rendered him incapable of comprehending his actions when he shot an acquaintance in the back, fled the scene, and then pointed the gun at himself as a SWAT team approached — the helmeted officers "low crawling," Mr. Gregg testified, and looking "like my own soldiers turning on me."
When combat veterans like Mr. Gregg stand accused of killings and other offenses on their return from Iraq and Afghanistan, prosecutors, judges and juries are increasingly prodded to assess the role of combat trauma in their crimes and whether they deserve special treatment because of it.
That idea has met with considerable resistance from prosecutors and judges leery of creating any class of offenders with distinct privileges. In Mr. Gregg's case, for instance, Judge Kornmann cautioned the jury that nobody got "a free pass to shoot somebody" because they "went to Iraq or Afghanistan or the moon."
Still, more and more, with the troops' mental health a rising concern, these defendants are succeeding in at least raising the issue of psychological war injuries. Aggressive defense lawyers, many in the military bar, are insisting that Iraq or Afghanistan be factored into the calculus of justice in these cases. They are arguing that war be seen as the backdrop for these crimes, most of which are committed by individuals without criminal records.
"I think they should always receive some kind of consideration for the fact that their mind has been broken by war," said Lt. Col. Colby Vokey, Western regional defense counsel for the Marines.
Last year, California became the first state to pass legislation dealing with the small fraction of Iraq and Afghanistan veterans who end up entangled with the law. Updating a Vietnam-era statute, Gov. Arnold Schwarzenegger quietly signed a bill that permitted judges to divert troubled veterans into treatment programs.
"This is going to be on my tombstone, this bill," said Pete Conaty, a Vietnam veteran who lobbied for it. "It has been a personal crusade of mine to make sure we don't make the same mistake with Iraqi vets as we did with my generation."
But the California law applies only to lesser crimes, as, in all likelihood, will any bills that it inspires, like one being debated in Minnesota.
Iraq and Afghanistan veterans facing homicide charges must defend themselves without the benefit of such laws. And in so doing, they often provoke intense moral and legal wrangling, turning local courthouses into unlikely forums for debate on the effects of the war.
Generally that debate takes place behind closed doors during plea negotiations. In cases that go to trial, however, the scene can be surreal, with Iraq commanding center stage as testimony about fingerprints and blood spatter alternates with questioning about mortar attacks in Baquba and civilian casualties in Baghdad.
Service members, sometimes wearing dress uniforms and spit-shined shoes, introduce their psychiatric evaluations into evidence and put their military colleagues on the stand to argue that the crime in question was completely out of character.
Tim Long, for instance, a company first sergeant with the South Dakota National Guard, testified about Mr. Gregg, whom he had nominated for a Bronze Star. "He's a young farm boy, you know?" he said. "Competent young man. My friend."
A Disorder Is Recognized
Born during the Vietnam War era, the combat version of what became known as the PTSD defense is being dusted off for a new generation of war veterans.
"I'm seeing it all the time now," said David P. Sheldon, a civilian lawyer in Washington who represents military personnel. "And I will not be surprised to see this resonate as a consistent theme over the next few decades when people will be committing crimes after suffering repeated traumas in Iraq."
It was in 1980, five years after the Vietnam War ended, that the psychiatric establishment first recognized post-traumatic stress disorder. Vietnam veterans quickly summoned it as a primary legal defense. In many cases, the veterans argued that they had been rendered temporarily insane as a result of flashbacks to the war while committing their crimes.
One of the first murder defendants to do so successfully was Charles G. Heads, who was found not guilty by reason of insanity for killing his brother-in-law a decade after he left Vietnam. Medical experts contended that Mr. Heads believed he was "cleaning out a hooch," or hut, in Vietnam when he kicked in a door and shot his victim.
As time went on, the PTSD defense met increasing resistance just as the use of the insanity defense was limited by many states.
Taking a more cautious approach, the current generation of war-era defendants is most often using combat trauma not to escape culpability but to explain state of mind.
Were it not for their deployment to Iraq, they argue, they probably never would have committed the crime. Before Iraq, they claim, they were not paranoid, aggressive, jumpy or suicidal; they did not carry around loaded weapons, drink to excess, misread threats or explode in anger.
"In many of these cases, you have a nasty mix: a gun, intoxication and someone inaccurately assessing their environment and the consequences of their behavior," said Thomas Grieger, a recently retired Navy forensic psychiatrist.
In general, the veterans raise their combat trauma during plea negotiations or in the sentencing phase of trials, hoping for reduced charges or a lesser sentence.
Occasionally it works.
Anthony J. Klecker, a former marine, pleaded guilty to criminal vehicular homicide for a drunken crash that killed a high school cheerleader, Deanna Casey, in Minnesota in 2006. But his lawyer argued that Mr. Klecker, 29, who had already spent a year in jail, should be sentenced to six months of inpatient treatment instead of the 48 months in prison called for by sentencing guidelines.
"Tony would never, ever claim his war experiences, associated psychological injuries and alcoholism should excuse him from responsibility for Ms. Casey's death," his lawyer, Brockton D. Hunter, wrote the judge. But, he said, Mr. Klecker was a "psychological casualty of the war in Iraq who unsuccessfully sought treatment from an overstrained Veterans Administration."
The state judge agreed to impose the alternative sentence, and Mr. Klecker was admitted to a dual program for substance abuse and PTSD at the Veterans Affairs hospital in St. Cloud, Minn.
But then things got complicated. After getting into a verbal fight with another veteran, Mr. Klecker lost his residency privileges. He was returned to jail; the prosecutor is seeking once more to send him to prison.