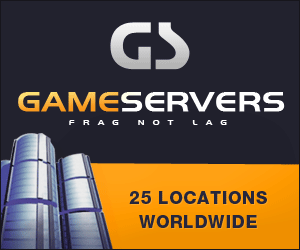 Washington Times
March 20, 2009
Pg. 1
Exclusive

Civilian efforts to aid strategy against Islamists

By Barbara Slavin, The Washington Times
An Obama administration panel reviewing Afghanistan and Pakistan strategy will recommend "intense engagement" with Pakistan, including a massive, long-term increase in economic aid and more helicopters to fight Islamic militants, The Washington Times has learned.
A participant in the 60-day review of U.S. policy said President Obama likely will announce the strategy before he leaves for Europe at the end of the month, a trip that will include a NATO summit. The participant spoke on the condition he not be named to avoid pre-empting the president.
He said the strategy includes sending hundreds of additional civilians - diplomats and contractors - to aid in humanitarian and development efforts in Afghanistan. The U.S. also will ask its European allies to provide instructors for the Afghan police and will seek to expand the Afghan army from 70,000 troops at present to at least 200,000.
There has been no decision, for now, to increase U.S. troops beyond the 59,000 who will be there by August or to announce multiyear deployments, he said.
A key focus is shoring up Pakistan, which the participant called the root of much of the instability next door.
"You will see intense engagement of Pakistan to keep civilian rule intact, to keep the economy from tanking and to increase assistance for counterinsurgency, especially helicopters," the review participant said.
Mike Hammer, a spokesman for the White House National Security Council, would not comment on specific recommendations. "The foreign policy team continues to work intensively to conclude the review as requested by the president," he said.
One element of the new U.S. strategy is a massive increase in nonmilitary aid to Pakistan. In 2008, nonmilitary aid totaled nearly $800 million.
The review participant said the Obama administration supports a bill introduced last year by Sen. Joseph R. Biden Jr., a Delaware Democrat who is now the vice president, and Sen. Richard G. Lugar of Indiana, the ranking Republican on the Senate Foreign Relations Committee.
The legislation calls for increasing annual U.S. nonmilitary aid to Pakistan to $1.5 billion and guaranteeing it for at least five and potentially 10 years.
"The 10-year time frame ... is intended to address persistent Pakistani fear that the U.S. is interested only in a short-term tactical ... relationship," said a statement provided by the foreign relations committee.
Last year's bill did not set a figure for military aid - reportedly more than $10 billion since 2001 - but conditions it on U.S. certification that "Pakistani security forces are making concerted efforts to prevent al Qaeda and associated terrorist groups from operating in the territory of Pakistan."
Frederick Jones, a spokesman for the Foreign Relations Committee, said the chairman, Sen. John Kerry, Massachusetts Democrat, intends to reintroduce the legislation soon.
"The co-sponsors of the previous bill were Secretary of State Clinton and now President Obama," Mr. Jones said. "So one can assume from their previous support that they will be supportive of the new legislation."
The Obama administration has been closely monitoring Pakistan's domestic political situation and recently helped broker an end to a crisis caused by President Asif Ali Zardari's attempted crackdown on opponents and his refusal to reinstate Pakistan's chief justice.
Mr. Zardari reversed himself earlier this week after mass protests and numerous conversations with Secretary of State Hillary Rodham Clinton, Ambassador Anne Patterson and other U.S. officials.
But the government in Islamabad remains frail, anti-Americanism is rife and there are deep concerns about expanding Taliban influence and terrorist attacks. Taliban militants are suspected of firing a rocket Thursday that killed eight people in the northwest town of Lanvi Kotal near the Afghan border, the Associated Press reported.
"Pakistan is the core of the problem," said John A. Nagl, president of the Center for a New American Security, a Washington think tank. "It serves as the base for al Qaeda and important groups of the Taliban. As a weak democracy with nuclear weapons, anything we can do to stabilize Pakistan is an effort well spent."
"Pakistan is both a sponsor of terrorism, insofar as it provides sanctuary to the Taliban and other terrorists who harbor al Qaeda, and a victim of jihadist terror," Bruce Riedel wrote in the publication Current History before taking up his post as the head of the Obama administration's Afghanistan-Pakistan review.
"In the global struggle against terrorism, Pakistan thus poses paradoxes and enigmas. Understanding these - and developing a strategy to deal with them - may constitute the single most important foreign policy challenge facing the United States."
Another element of the strategy is bolstering Afghan forces.
The participant in the Afghanistan-Pakistan review said it makes economic as well as political sense to build a bigger Afghan army because it costs about $12,000 a year to support one Afghan soldier compared with $250,000 a year for an American.
A senior U.S. defense official in Afghanistan, who asked not to be named because the administration has not announced the results of its review, said the U.S. is "producing 28,000 Afghan soldiers every year, and with additional resources from the international community, we can speed that process up."
"There is also a need for other types of infrastructure development," the official said, including "health care, education and security."
•
Sara A. Carter and Nicholas Kralev contributed to this report.