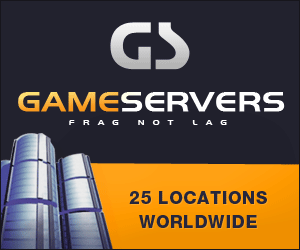 Washington Times
May 15, 2007
Pg. 14
In Thursday's Op-Ed column "Money well spent," Air Force Lt. Gen. Raymond Johns Jr. advocates another $20 billion per year to continue Air Force modernization.
There is no question that airmen and -women are engaged in the current fight and that the Air Force is filling other vital roles as well. For example, strategic airlift and aerial refueling are unglamorous, necessary missions that dedicated professionals wearing Air Force blue accomplish daily with skill and aplomb.
But let me add some context in the area of old aircraft.
The Marine Corps operates about 15 percent of the nation's military air assets. Marine aviators are flying 38-year-old CH-46 Sea Knight helicopters in harsh desert conditions while fanatic Islamofascists are trying to shoot them down with sophisticated anti-aircraft missiles. Marines are using 30-year-old EA-6B Prowlers and 20-year-old F/A-18 Hornets not just to attack ground targets, but also to perform nontraditional intelligence, surveillance and reconnaissance missions. This pushes imagery and data down to the individual Marine to defeat threats such as improvised explosive devices, snipers and ambushes. Marines fly 30-year-old UH-1N Hueys for ground-support missions.
They're not just in Iraq. Marine AV-8B Harriers were deployed recently to Kandahar, Afghanistan. Using the inherent flexibility of short-takeoff vertical landing aircraft, they were able to generate about as many sorties as four times as many carrier-based aircraft. Marines are flying 20- to 30-year-old CH-53 helicopters in the Horn of Africa. As we don't have enough of these vital aircraft and we aren't making any new ones, we have taken old, scrapped CH-53s out of the boneyards, refurbished them and sent them to the fight.
Imagine battling Beltway traffic in August in a 30-year-old car that you reclaimed from the junkyard. Imagine doing so while people are shooting at you. Imagine doing so knowing you're going to do it again and again and again every day for months at a time. Imagine life as the mechanic who has to keep your car running.
The entire Marine Corps costs the nation about $17 billion per year. That gives America three Marine divisions, three Marine aircraft wings and three Marine logistics groups. That's about 175,000 highly trained, skilled professionals who can rapidly bring a combined force of ground, air and combat logistic troops anywhere in the world to fight in any environment -- on the land, on the sea and in the air.
The Marine Corps' flexible expeditionary forces are vital to protecting U.S. interests and are fully engaged in the current conflict. So, while we certainly should seek to modernize, let's keep the effort in perspective and ensure the taxpayer's dollar is maximized across the entire Department of Defense.
Lt. Col. Scott Fazekas,
Media branch head, Marine Corps Headquarters
Editor's Note:
The op-ed by Johns appeared in the
Current News Early Bird,
May 10, 2007.