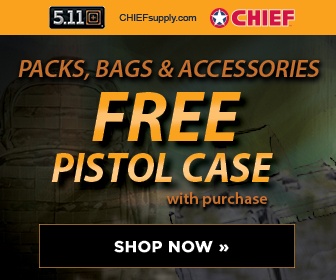 St. Louis Post-Dispatch
March 2, 2008
Pg. 1
Scandal scuttled the last tanker deal and may leave the company out of touch.
By Tim Logan and Philip Dine, St. Louis Post-Dispatch
Boeing Co.'s loss Friday of the $40 billion Air Force tanker contract wasn't the first such disappointment in recent years for the St. Louis military aerospace industry.
Twice in less than a dozen years, a pair of major military decisions have had three common features: secrecy until the bitter end, a surprise outcome and a loss for an area company.
A little more than 11 years ago, on Nov. 16, 1996, McDonnell Douglas, based in Hazelwood, was unexpectedly eliminated from the competition for the biggest military contract in history - the $100 billion Joint Strike Fighter - when Lockheed Martin, based in Maryland, and Boeing were selected as finalists.
Not long after, Boeing acquired McDonnell, in a bid to develop more military expertise, and the trademark St. Louis company ceased to exist. But Boeing, which would have built the JSF here, still lost the contract to Lockheed.
Though probably not as big a loss as the Joint Strike Fighter was for McDonnell Douglas, Boeing's tanker defeat Friday was nevertheless a big blow: another major plane-building contract it didn't win.
Air Force officials wouldn't specify on Friday why they chose the Northrop Grumman/EADS KC-30 for the job, though they made comments indicating they felt it was superior in several key areas.
The biggest reason, according to Gen. Arthur Lichte, commander of the Air Mobility Command at Scott Air Force Base, was its size. Boeing offered a smaller 767-200, whereas the Air Force wanted a bigger tanker, capable of hauling more cargo and people, in addition to fuel, around the skies. The KC-30 fit the bill.
That misjudgment is a troubling sign for Boeing, said Loren Thompson, a defense analyst with the Lexington Institute, based in Virginia.
"This is such a stunning upset," he said. "It shows something fundamental has gone wrong (in the relationship) with their biggest military customer."
It's a legacy of the procurement scandal that scuttled Boeing's last tanker deal, Thompson said. Four years ago, the company lost a contract to lease 100 tankers to the Air Force after an investigation that led to charges of illegal dealings between a top executive and a chief Air Force weapons buyer, and put both in prison. It was a black eye for Boeing and led to a $615 million settlement. It also changed the dynamic between Boeing and the world's biggest buyer of military planes, Thompson said.
"There has been a gulf between Boeing and its Air Force customer ever since the procurement scandal," Thompson said. "That has made it hard for Boeing to understand its customer the way it once did."
Although Sue Payton, who oversaw the purchase for the Air Force, said there was no residual bias left over from the scandal, many observers say it did lead the Air Force to conduct an especially rigorous contracting process this time around.
Boeing's loss increases the pressure to keep its other military plane projects viable, said Richard Aboulafia, an aerospace analyst with the Teal Group in Fairfax, Va. Boeing's plane-making programs generate good cash flow, but many are on their last legs.
"Their platforms are under pressure," he said. "In five years, the C-17, the F-15, the F/A-18, the T-45, they're all going to be either ramping down or gone."
Boeing still has strong helicopter programs and growing work on network projects such as Future Combat Systems, but its traditional strength in making military planes could erode if it doesn't win new contracts, experts say.
Still, the tanker deal was just a small piece of the company's overall picture, said Scott Hamilton, an aerospace analyst in Washington state. Boeing had $66 billion in revenue last year, split evenly between its defense and commercial divisions. It can absorb the loss of 12 or 18 planes a year.
"Boeing is going to survive," he said.
But the deal may also increase competition in the commercial sector, as EADS subsidiary Airbus has said it would build commercial freighters in Alabama, too, if it won the tanker contract.
And the loss may prompt some soul-searching at Integrated Defense Systems headquarters in Hazelwood, especially because Boeing was so strongly favored to win.
"This was a total shock," Thompson said. "It's going to have a very demoralizing effect on the company's military operations."
If there's one silver lining, Aboulafia said, it's that the United States' opening of its military market to the European EADS may lead European countries to think about buying American military hardware, giving Boeing more potential clients. "We've opened our markets," he said. "Now they should open theirs."