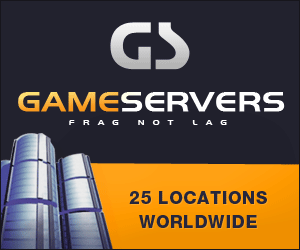 El Paso Times
March 18, 2009
Pg. 1
A Times Watchdog Report

Lost equipment could get into the wrong hands

By Chris Roberts, El Paso Times
EL PASO -- Military weaponry and supplies, everything from fighter jet parts to meals for combat soldiers, are vanishing from the U.S. government inventory. A recent government report says some of that lost equipment could be used against America's military and police agencies.
A weapon stash in Juárez and night-vision rifle scopes stolen from combat teams in Iraq for sale on the black market in El Paso are part of a wider problem, according to the 2008 Government Accountability Office report.
The report documents the purchase of sensitive military items on eBay and Craigslist by undercover GAO agents between January 2007 and March 2008.
They bought the items "no questions asked," according to the report. They also found dealers who regularly bought and sold the gear. Store owners said that they purchased much of the equipment from U.S. service members, but that some was obtained from government liquidators.
The gear included military aircraft antennas, military-specification night-vision goggles, Army combat uniforms with infrared tabs used to identify friendly forces, and body-armor vests with the most recent plates.
"Many of the sensitive items we purchased could have been used directly against our troops and allies, or reverse-engineered to develop countermeasures or equivalent technology," the report stated.
It also said the Defense Department had in recent years improved a process meant to keep sensitive equipment from reaching the wrong hands. Still, the report outlined cases in which arms dealers attempted to sell U.S. weaponry to enemies.
In 2003, Immigration and Customs Enforcement officials intercepted the attempted export of $750,000 worth of F-14 fighter parts to Iran, which still uses the aircraft. And in 2005, ICE officials confiscated 80 AK-47 assault rifles, an M-60 machine gun and an M-16 automatic rifle on their way to a terrorist group in Colombia.
"From fiscal years 2002 through 2004, $3.5 billion in new, unused and excellent condition items were being transferred or donated outside of (the Defense Department), sold on the Internet for pennies on the dollar, or destroyed rather than being reutilized," according to the report.
It also cites less insidious examples, including an enlisted soldier stationed in South Korea who was caught trying to sell large quantities of government-issue combat meals on the Internet.
The report's authors noted that they did not try to determine whether "systemic property-management problems" at the Defense Department led to the sales.
Some of that gear is reported missing by individual service members who are billed for it, said Jeffrey McCausland, a military expert with the Washington, D.C.-based Center for Strategic and International Studies.
Much of that equipment is outdated, he said Tuesday in a telephone interview.
"Six lost flak jackets at Fort Hood, Texas, don't seem like that big a deal to the Army until six guys show up at First National Bank in San Antonio wearing flak jackets and armed with 9mm pistols," said McCausland, who has worked on the White House's National Security Council staff.
Another source of "excess" equipment comes when units change their missions, from armored to infantry, for example, or bases are closed, McCausland said.
A spokesman for the Defense Department agency responsible for dealing with the military's excess equipment said a series of checks are in place to prevent sensitive equipment from reaching the public.
The agency received more than $20 billion in equipment in the latest fiscal year, which ended in September, said Kenneth MacNevin, spokesman for the Defense Reutilization and Marketing Service, based in Battle Creek, Mich.
Only about $2 billion of that gear is reused, including some equipment that is sold to civilian law enforcement agencies, he said. Unused equipment is either destroyed, recycled or sold by government liquidators. Sensitive gear must be destroyed or rendered harmless, he said.
"There are internal reviews on our internal control systems, what kind of property leaves government hands," MacNevin said. "We've made big strides."
More gear is being reused as the agency finds ways to connect with supply personnel in the military services, MacNevin said, including online "warehouses" and e-mail alerts that are sent in response to requests for specific equipment.
If nobody else wants it and the equipment is determined to be safe, it is sent to a contractor that sells it to the public, he said. The agency "regularly and randomly" checks the contractors' Web sites for equipment that shouldn't be there, he added.
"For many years the focus was on sales. It goes all the way back to World War II," MacNevin said. "Now our focus is on re-utilization and national security."