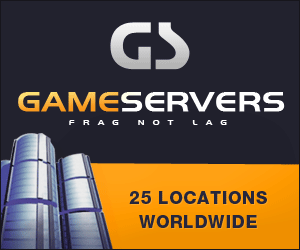 New York Times
February 7, 2007
Pg. 1
By Thom Shanker and David S. Cloud
WASHINGTON, Feb. 6 — Senior military officers, including members of the Joint Chiefs of Staff, have told President Bush and Defense Secretary Robert M. Gates that the new Iraq strategy could fail unless more civilian agencies step forward quickly to carry out plans for reconstruction and political development.
The complaints reflect fresh tensions between the Pentagon and the State Department over personnel demands that have fallen most heavily on the military. But they also draw on a deeper reservoir of concerns among officers who have warned that a military buildup alone cannot solve Iraq's problems, and who now fear that the military will bear a disproportionate burden if Mr. Bush's strategy falls short.
Among particular complaints, the officers cited a request from the office of Secretary of State Condoleezza Rice that military personnel temporarily fill more than one-third of 350 new State Department jobs in Iraq that are to be created under the new strategy.
At a Senate hearing on Tuesday, Mr. Gates made clear that he shared the officers' concerns, telling senators, "If you were troubled by the memo, that was mild compared to my reaction when I saw it."
To back up his point, Mr. Gates also told senators that Mr. Bush himself had addressed his cabinet at the White House on Monday about the need for civilian agencies to "step up to the task."
At one level, the conflict is a cultural clash between a military that has ordered hundreds of thousands of troops to Iraq in the last four years, and a Foreign Service that offers incentives for civilians to work in war zones but cannot compel diplomats to accept hardship assignments to places like Iraq.
Under Mr. Bush's strategy, the military is pushing more than 20,000 fresh troops to Baghdad to augment the American military force of about 132,000 already in Iraq.
The State Department, leading an interagency effort, has been ordered to expand the provincial reconstruction teams in Baghdad and western Anbar Province to accelerate political and economic development at the local level.
Small teams of American personnel are to be placed inside Iraqi ministries to make sure that $10 billion in Iraqi funds committed to the effort are spent, and spent correctly.
The entire United States Foreign Service numbers only 6,000 people, about the size of a military brigade.
In defense of the diplomats' role, David M. Satterfield, the State Department's Iraq coordinator, told Congress in January that the department's task in Iraq amounted to "the largest presence of the foreign service in any country in the world," including more than 140 Foreign Service officers in Baghdad and over 50 more in the existing provincial reconstruction teams.
Last month, after Mr. Bush announced his new strategy, Ms. Rice told Congress that the department was "ready to strengthen, indeed to 'surge,' our civilian efforts."
But Mr. Gates said Tuesday that Ms. Rice had told him that her department needed six months to locate and prepare civil servants and contractors to send abroad. "It is illustrative of the difficulty of getting other agencies to provide people on a timely basis," Mr. Gates said.
Members of the Joint Chiefs and commanders in Iraq have been delivering the same message recently to the president and defense secretary about the necessity for other parts of government to join the effort, according to administration and military officials.
"The chiefs have made that point, and repeatedly," said one senior Bush administration official who, like others interviewed for this article, spoke on condition of anonymity to describe internal discussions among the president, defense secretary, commanders in Iraq and members of the Joint Chiefs of Staff.
The officials said the commanders had also been expressing broader frustrations, including that the additional $1 billion in new money for reconstruction requested by the president may not be sufficient.
They also fear that additional contractors may not be readily available to assist, and that a large number of jobs that could be performed by civilians — like engineers, lawyers, veterinarians and accountants — are still conducted by military personnel at a time when the armed services are stretched thin.
The mounting tensions between the Pentagon and other departments are in some ways the mirror image of those that roiled the government before the 2003 invasion. Then, State Department officials grumbled that the Pentagon was usurping its role in planning the postwar civilian occupation; today, the military is eager to see others step in.
State Department officials say they are using both incentives and subtler pressures to induce employees to go to Iraq.
But from the standpoint of personal security, taking those jobs — many of them, by definition, outside the relative safety of the Green Zone — is widely seen as an unattractive career option.
Some Foreign Service officers and other civilians in the national security field spoke privately of their frustration at coming under pressure to serve in Iraq, a mission they view as bungled as the Pentagon rebuffed the involvement of experts in other government agencies.
"This is not at all a finger-pointing exercise," said Gen. Peter Pace, chairman of the Joint Chiefs of Staff, during his Senate testimony on Tuesday. "This is about the current status of our government to be able to respond, and it goes to the expeditionary nature or a lack thereof of most other departments in the government, understandably, based on the kind of wars we've faced in the past."
General Pace argued that the United States government needed "to be able to get folks over to be able to help with judiciary systems, be able to help with engineering, be able to help with electricity and the like before a country devolves into a state where the terrorists can find a home."
Tasia Scolinos, a spokeswoman for the Justice Department, said in a statement that the agency "has devoted substantial resources" to training the Iraqi police and creating a justice system. She provided a fact sheet that showed that the Justice Department had 200 employees and contractors in Iraq as of last August.
"We are committed to working closely with the Defense Department and our law enforcement counterparts in Iraq to assess how we can best continue to support the reconstruction efforts in Iraq," she said.
As evidence of the importance of civilian reconstruction, military officers involved in the internal debate are citing a recent classified study, conducted by the Joint Warfare Analysis Center of the Defense Department, based in Dahlgren, Va., that suggests violence in Baghdad drops significantly when the quality of life improves for Iraqi citizens.
Relying on surveys and other data on those wounded and killed in the violence as compiled by the military, the study found that a 2 percent increase in job satisfaction among Iraqis in Baghdad correlated to a 30 percent decline in attacks on allied forces and a 17 percent decrease in civilian deaths from sectarian violence.
The study did not examine the security benefits of adding troops to Iraq or compare it to the nonmilitary portions of the new strategy, according to those who have been briefed on the classified document.
But its emphasis on the importance of reconstruction is being cited by senior military officers and Pentagon officials as more evidence that Congress and the government's other civilian departments must devote more money and personnel to nonmilitary efforts at improving the economy, industry, agriculture, financial oversight of government spending and the rule of law.