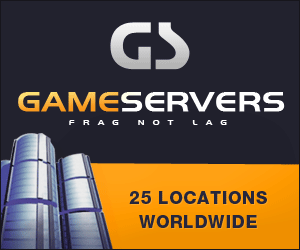 New York Times
April 6, 2008
Pg. 16
By Michael R. Gordon
BAGHDAD — The lawyer for a civilian contractor charged with assault said on Saturday that he planned to challenge the American military's jurisdiction over the case.
The military has accused the contractor, Alaa Mohammad Ali, an interpreter who holds Canadian and Iraqi citizenship, of stabbing a fellow interpreter with a knife.
It is the first time that the military has used the expanded legal authority it was given by Congress in 2006 to charge contractors who accompany the armed forces into the field. Experts say the case may emerge as an important test of the military's authority to try civilians.
But Capt. Clay Compton, a military lawyer assigned to defend Mr. Ali, said the decision to charge him was not what Congress intended when it sought to crack down on serious abuses by security contractors. He described the case as stemming from nothing more than an altercation between interpreters.
"They want to test out a new American law on somebody who is not even an American," he said. "This is not the type of case that Congress envisioned would be tried. We will be challenging the justification for this case."
According to Captain Compton, Mr. Ali fled Iraq when Saddam Hussein cracked down on Shiites after the Persian Gulf war in 1991. Mr. Ali emigrated to Canada and has lived there for years with his wife and three children. In need of money and eager to help his homeland, Mr. Ali went to Iraq for the Titan Corporation, which provides interpreters for the American military, Captain Compton said. Mr. Ali was assigned to work with a unit in Anbar Province that was training Iraqi police officers.
Captain Compton says there is tension between Iraqi interpreters who have returned from exile to work in Iraq and the local Iraqi interpreters, who are generally paid less. He asserted that Mr. Ali was threatened by an Iraqi interpreter. That day, Captain Compton said, the two men became involved in an interaction, Mr. Ali pulled out a knife and the local interpreter suffered "superficial lacerations." The man could not be reached for comment.
Captain Compton said that there were other jurisdictions where the case might be heard, like Canada or Iraq, where Mr. Ali holds citizenship, and that there was no reason for a military trial.
Captain Compton said that the Canadian government had sent a representative to meet with Mr. Ali, but had otherwise not demonstrated a strong interest in the case or done much to help his family in Canada.
A hearing is set for Thursday. An Army officer will preside over the session and present a recommendation to Lt. Gen. Lloyd Austin III, the day-to-day commander of American forces in Iraq, who will decide whether the case should go to trial.