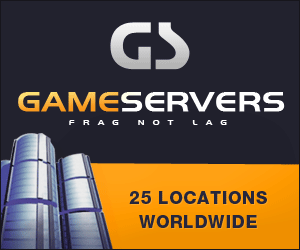 Washington Times
March 20, 2009
By Riaz Khan, Associated Press
PESHAWAR, PAKISTAN-- Security forces launched a hunt Friday for suspected Taliban militants who fired rockets toward their base in northwest Pakistan, killing 10 people near a key supply route for international forces in Afghanistan, an official said.
The militants fired three rockets late Thursday near the town of Landi Kotal, about six miles (10 kilometers) west of the Afghan border, said Rashid Khan, an area government administrator.
The rockets missed the security forces' base, but one hit the town's commercial area, killing 10 civilians, injuring 38 and setting fire to a timber yard and 20 nearby shops, Khan told The Associated Press.
The other two rockets fell in an open area and caused no casualties, he said.
Khan said troops opened fire toward the site of the launch and were searching the area Friday to track and capture the attackers.
The town lies in Pakistan's tribal region on a key road where militants have carried out a wave of attacks on trucks carrying supplies to U.S. and NATO troops in Afghanistan. Pakistan security forces have undertaken several operations to push militants back from the road and the nearby gateway city of Peshawar.
Rising Taliban attacks have raised doubts about the reliability of the critical supply routes through Pakistan, prompting the U.S. and NATO to seek alternatives. Afghan-based U.S. and NATO forces get up to 75 percent of their supplies via routes through Pakistan.
Suspected Taliban militants have repeatedly struck transport depots near Peshawar in recent months, destroying scores of military vehicles. Attacks on the road through the Khyber Pass to the Afghan border have repeatedly forced temporary closures.
U.S. and NATO officials insist the attacks have little impact on their operations but are looking at ways to bring more supplies into Afghanistan through Central Asia.
Recent political turmoil in Pakistan has raised concerns that the government will shift its focus away from its battle against al-Qaida and Taliban militants.
On Thursday, the government appealed court rulings against opposition leaders that triggered weeks of political crisis.
Last month, the Supreme Court disqualified former Prime Minister Nawaz Sharif and his politician brother Shahbaz from holding elected office because of controversial convictions dating back to the rule of former President Pervez Musharraf.
The court ruling prompted President Asif Ali Zardari to suspend the administration in the critical province of Punjab, handing its control to the federally appointed governor. That infuriated the Sharifs, who accused Zardari of a power grab.
The Sharifs and activist lawyers called off plans to stage an indefinite protest outside the federal Parliament on Monday after the government agreed to file the court appeals and reinstate several judges ousted by Musharraf.