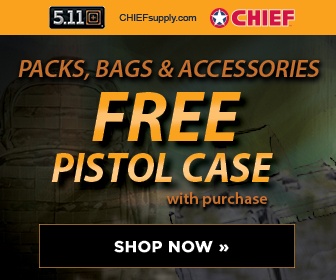 Omaha World-Herald
March 10, 2008 By Tim Elfrink, World-Herald Bureau
LINCOLN — Imagine an 80-year-old fleet of aircraft: a stately Zeppelin airship, a wood-and-fabric crop duster, maybe the tiny Fokker trimotor that Amelia Earhart used to cross the Atlantic Ocean in 1928.
Tech. Sgt. Brent Bollwitt replaces the cover on the boom of a KC-135 refueling plane that was first put into service in 1959. Some 150 maintenance technicians in Lincoln make sure the Nebraska Air Guard's aging fleet is kept in good repair. The Air Force awarded a $40 billion contract last week for new airplanes, but those may not be ready for delivery to the Midlands until 2040.
Now imagine that the old planes are not in a museum but are flying Air Force missions every day.
That scenario is similar to what the Nebraska and Iowa Air National Guard may see as they prepare to keep flying their half-century-old KC-135 refueling tankers – the backbone of the Air Force's global operations — for 30 more years.
The Air Force took a major step toward replacing its 530 Eisenhower-era tankers last week when it awarded a $40 billion contract to Northrop Grumman and Airbus for new airplanes.
The new planes are scheduled to start arriving in 2013. However, the Nebraska Air Guard and Iowa Air Guard — with eight tankers apiece — don't expect their first new planes in Lincoln or Sioux City until closer to 2040.
And that date could stretch further into the future as some in Congress prepare to fight the contract decision that snubbed U.S. company Boeing in favor of the French-owned Airbus.
No matter what happens, mechanical wizards such as Lt. Col. Kenneth Husted — the Nebraska Air Guard's maintenance squadron commander — will continue battling corrosion, warped metal, worn-down wing joints and frayed wiring to keep the fleet in the air.
Pointing at a row of miniature classic cars on his desk, Husted said, "If you can imagine maintaining a '57 Chrysler in as good shape as your daily driver, and what it would take to do that, that's what we're doing with our tankers."
The KC-135s were designed to keep U.S. nuclear bombers airborne at the height of the Cold War. More than 700 were built between 1954 and 1965, based on the same design as Boeing's 707 passenger jet.
As the tanker's mission evolved after the Cold War, the fleet has shrunk and the planes have been gutted and refitted with new cockpits, brakes, navigation systems and engines.
Today, the Air Force has 530 tankers — 251 of which belong to Air National Guard units.
The Nebraska Air Guard picked up its refueling mission in 1993, trading in its fleet of RF-4 reconnaissance jets. The Iowa Air National Guard got its refueling mission in 2003, basing its eight tankers in Sioux City.
Demand for the KC-135s remains strong. Both states fly hundreds of hours a year, refueling planes over Turkey, the Pacific and Europe. They fly rotations to Afghanistan, using the planes to transport wounded troops to hospitals in Germany.
But as the half-century-old planes rack up hours, challenges grow for the 150 maintenance specialists at Lincoln's Air Guard base, which is next to the Lincoln Municipal Airport.
In a cavernous hangar down a long stairway from Husted's office, a dozen guardsmen swarmed over a KC-135 last week.
Some parts inside its refueling boom needed replacing, and one maintenance specialist bolted the gray metal skin back into place over the long, telescoping tube at the plane's tail. Another shined a flashlight into the side of a wing flap that had been detached from the 130-foot wingspan jet.
"It really is like working on a car. The pieces are bigger, obviously, but it's no different," said Master Sgt. Mike Sabatka. "Our biggest enemy is just the natural aging process, time and corrosion."
Once a year, each plane rotates into the hangar to be slowly disassembled, checked for problems, tinkered with and put back together. Others move into the hangars when unexpected problems arise.
Some of the biggest technological advances since the tankers were built are in computer systems, electronics and engine design. The Guard keeps its KC-135s up-to-date in those areas, Husted said.
The planes relied on human navigators crunching numbers and versed in celestial navigation until 2000, said Husted, a former navigator. But the entire cockpit since was replaced, including new avionics, GPS navigation systems and wiring.
The planes were outfitted with quieter, more efficient engines and recently had their brakes replaced, Husted said.
"With the new avionics in the cockpit and the new engines, it really gave them new life. It's just as capable and flyable as any other aircraft we've got today," he said.
Still, the planes' metal skins and basic skeletons are mostly original — and prone to damaging rust and corrosion, he said.
The outer skin wasn't fitted as tightly as a modern aircraft's is, leaving thousands of tiny cracks where moisture can seep in and slowly corrode metal. The original bulkheads are prone to cracking, and the moving parts in the engine, landing gear and wings wear down with use.
"Any kind of standing water is not good, just like in an automobile," he said. "They're outside in the elements. And when you're flying . . . the plane at high altitude, then you bring it back down into warmer temperatures, that condenses moisture into the planes," Husted said.
The Guard probably can maintain the aircraft far into the future if Congress is willing to pay for that maintenance, said Tom Yanus, an aviation maintenance instructor at Embry-Riddle Aeronautical University in Florida.
By contrast, commercial airliners rarely fly longer than 30 or 40 years because the cost of maintaining the older planes begins to skyrocket as parts become harder to find and wear and tear increase, he said.
A Guard tanker "may be an 80-year-old plane based on when it was manufactured, but it's been so thoroughly maintained that you would never walk up to it and think it's that old," Yanus said. "The military has the manpower and money that the commercial world doesn't to keep these things in the air that long."
Husted thinks his team can keep the planes flying for another 30 years, if needed.
"As long as the Air Force and Congress feel it's worth putting the money and time into keeping these going, we can do it," he said.
The Air Force spends about $2.2 billion a year operating and maintaining the KC-135 fleet, the Government Accountability Office estimated.
The Nebraska Air Guard budgeted about $3.8 million last year for parts and outside maintenance services for the tankers; a cost estimate of the Guardsmen's labor to maintain the planes was not available.
The Air Force has posted a list of bases under consideration for new planes starting in 2013. It includes the Lincoln and Sioux City bases, but Air Force officials haven't said which will get planes first. National Guard officials suspect that the active duty service will take precedence.
"The active duty wings would be most logical ones to get initial productions," said Lt. Col. Dennis Hayward, mission support group commander for the Nebraska Air Guard.
When Nebraska and Iowa get the new tankers, it most likely will be bittersweet for the Guard mechanics who have kept the KC-135s airborne for so many years.
"Every airplane has its quirks, and the guys know them for each plane," Husted said. "They've known these planes for more than 10 years, usually. It's like your car: You get to know its quirks and what to expect from it."