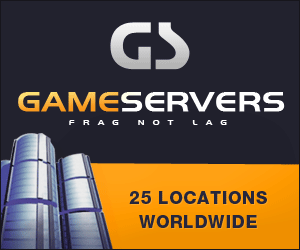 Tampa Tribune
April 19, 2007
Pg. 1
Term conflicts with goal in Middle East

By Richard Lardner, The Tampa Tribune
TAMPA -- "The Long War," a phrase coined by former U.S. Central Command chief John Abizaid to convey the time needed to defeat the religious extremism fueling al-Qaida, has been jettisoned by his successor, Adm. William Fallon.
Fallon, who replaced Abizaid as Centcom's top officer March 16, considered the term inconsistent with the goal of reducing the U.S. military presence in the Middle East, according to the command.
Fallon wants the focus to be on curbing the violence in Iraq and shifting responsibility for the country's internal security to the Iraqis.
Referring to the broader battle as a lengthy ideological conflict distracted from the more immediate benchmarks and suggested there was no plan to leave the region, said Marine Corps Lt. Col. Matt McLaughlin, a command spokesman.
"The change in vernacular is a product of our ongoing effort to use language that describes the conflict for our western audience while understanding the cultural implications of how that language is construed in the Middle East," McLaughlin wrote in an e-mail.
"In this case, the idea that we are going to be involved in a 'Long War,' at the current level of operations, is not likely and unhelpful," McLaughlin said. "We remain committed to our friends and allies in the region and to countering al-Qaida inspired extremism where it manifests itself. But one of our goals is to lessen our presence over time, [and] we didn't feel that the term 'Long War' captured this nuance."
The change in language is a subtle but significant reminder of the pressure Fallon and other senior military leaders are under to show that the surge of U.S. troops in Iraq is bringing order to Baghdad and other key areas while allowing Iraq's security forces to assume more control.
In recent public remarks, Fallon has voiced impatience on Iraq. At his Senate confirmation hearing in January, he said "time is running out." At last month's change of command ceremony in Tampa, Fallon said "time is of the essence."
Testifying Wednesday before the House Armed Services Committee, Fallon said "time is short" in Iraq. With the troop surge, Iraq's political leaders now have their best and possibly last opportunity "to take the ball forward," he said.
U.S. Commitment Not Open-Ended
Fallon told the House committee he has stressed to Iraq's leaders that the U.S. commitment is not open-ended.
As if underscoring the challenge Fallon faces, reports of a series of bombings in and around Baghdad that killed 183 people began circulating as he testified.
Fallon's sense-of-urgency message is being echoed by his staff.
"We've already gone into the second half of this game, and we continue pushing the ball down the field knowing that this is not something we want to be doing for the next 30 years," the admiral's newly installed senior enlisted adviser, Marine Corps Sgt. Maj. Jeff Morin, said during a brief interview April 12 with The Tampa Tribune.
"Our time, and the time that we have to get our mission done, is not everlasting," Morin said.
Though Abizaid made "The Long War" phrase popular, it was adopted by other officers and Bush administration officials.
Withdrawal Debate Has Helped
Defense Secretary Robert Gates used the phrase during his remarks when Fallon took command from Abizaid.
Gates now is speaking in themes more closely aligned with Fallon's.
He told reporters traveling with him on a Middle East trip that a push by congressional Democrats for a U.S. withdrawal date from Iraq has been helpful by showing the Iraqis that American patience is limited.
"I've been pretty clear that I think the enactment of specific deadlines would be a bad mistake," Gates said, "but I think the debate itself … probably has had a positive impact - at least I hope it has in terms of communicating to the Iraqis that this is not an open-ended commitment."
To Abizaid, an Arab-American who was credited for his understanding of Middle East culture, "The Long War" applied in the same way the "Cold War" described the decades-long struggle between the United States and the Soviet Union.
"If you were asking people in the mid-1950s whether or not it was never-ending, they'd look out there and say, 'This is going to be a long problem for us, and we're not quite sure how it's going to come out,'" Abizaid said during a September interview.
The recommendation to drop "The Long War" came from cultural and linguistic experts at Centcom and was approved by Fallon, said McLaughlin, the Centcom spokesman.
"We continue to look for other options to characterize the scope of current operations," he said.
Information from The Associated Press was used in this report.