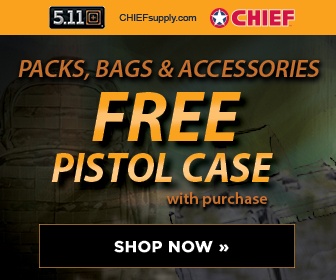 San Diego Union-Tribune
February 19, 2009
By Steve Liewer, Union-Tribune Staff Writer
SAN DIEGO — The Navy is working to complete a long-planned merger of its anti-mine and anti-submarine units that will bring eight ships and about 2,500 sailors and family members to San Diego.
Congress approved the Naval Mine and Anti-Submarine Warfare Command as part of Base Realignment and Closure in 2005, the nation's most recent round of military downsizing.
As a result, the Mine Warfare Command is leaving Ingleside, Texas, its home since 1991, to consolidate with the Fleet Anti-Submarine Warfare Command. It is moving its headquarters and the eight ships to Point Loma Naval Base, decommissioning its 12 other mine-hunting vessels and transferring its helicopters to Norfolk, Va.
The eight ships will start traveling to their new home in May, said Capt. Paul Marconi, commander of the Point Loma base. The staggered process is expected to continue until late 2009, after which the Ingleside base will close.
Marconi said the Navy is spending $33 million to construct or renovate buildings to accommodate mine warfare at two of the six locations that make up Point Loma Naval Base: the Naval Submarine Base, at the south end of Rosecrans Street, and the Naval Mine and Anti-Submarine Warfare Center, on Harbor Drive near Liberty Station.
The biggest chunk of money is going toward construction of the Mine Warfare Training Center at the Harbor Drive installation. The center will feature a 45-foot-deep, 90-foot-wide pool for sailors to practice operating remote-controlled mine-detection vehicles, along with 19,000 square feet of classroom and office space.
The Navy also is renovating a headquarters building and housing for bachelors at the submarine base, Marconi said.
Navy officials have not announced where the eight ships – the Avenger, Champion, Chief, Defender, Devastator, Pioneer, Sentry and Warrior – will be berthed. But the submarine base is considered the most likely destination.
Originally, the merger plan caused concern among some mine-warfare veterans who feared it would bury a specialty in a Navy that has long stressed deep-water operations over shallow-water skills such as mine hunting.
Those critics said the Navy mothballed most of its minesweeping fleet after World War II and again after the Vietnam War, only to pay the price in ships damaged or destroyed during subsequent conflicts in Korea and the Persian Gulf.
Lessons learned from the Persian Gulf War prompted the Navy to concentrate its anti-mine efforts in Ingleside, a suburb of Corpus Christi.
Mine-warfare veterans said that at this point, Rear Adm. Frank Drennan has reassured them of the Navy's commitment to their specialty. Drennan oversees the combined anti-mine and anti-submarine command.
"The merger has been a big success. Mine warfare is getting the attention it needs," said retired Rear Adm. Paul Ryan, who headed the anti-mine command from 2002-04 and now is president of the Mine Warfare Association. "The angst in the mine-warfare community that existed three years ago has virtually disappeared."