The German-Army is tested many Armoured Trucks ( 8x8 Configuration) .
Near the MB Actros is testing : Iveco Trakker 8x8
At the Presentations Day is only the MB Actros on the test-road.
Please respected my copyright . Thanks .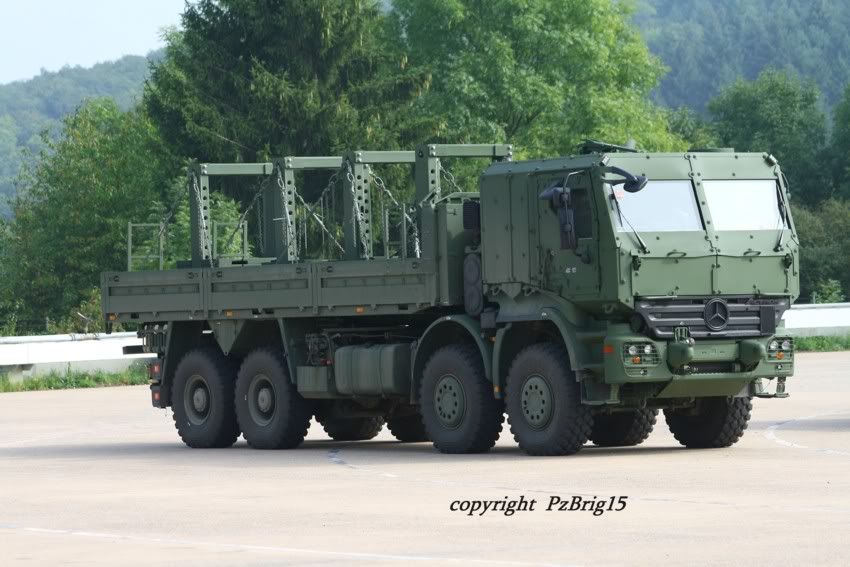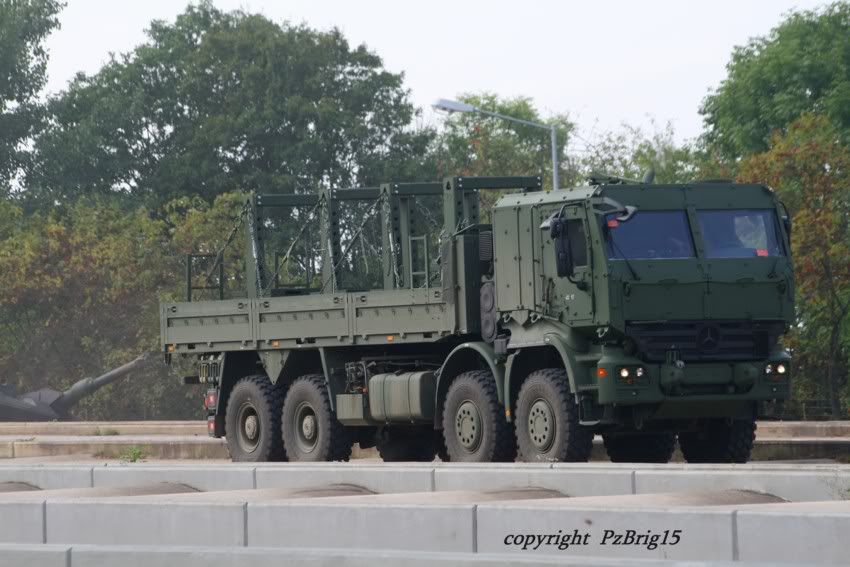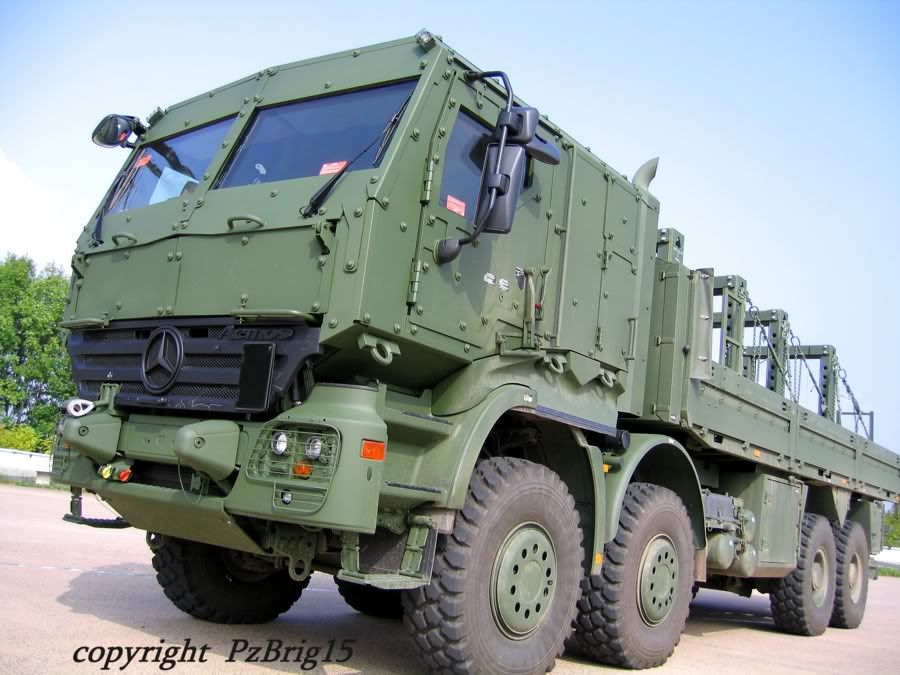 In the Moment , The Canadian Army is only the first Nation , they are had the Armoured Mercedes-Benz Actros in use.The Federal Republic Germany ( Bundeswehr) would order these Vehicle for the Cargo > 15 to .