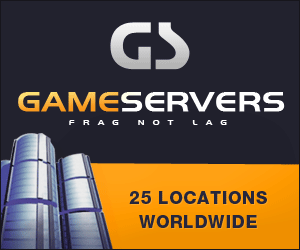 Washington Post
June 12, 2008
Pg. 17
By Peter Finn, Washington Post Foreign Service
MOSCOW, June 11 -- In some of his first comments on future U.S.-Russia relations, President Dmitry Medvedev struck an optimistic note Wednesday but reiterated Russia's objections to further eastward expansion by the NATO alliance and to the deployment of a U.S. missile defense system in Eastern Europe.
"Russia is ready for constructive, comradely dialogue with the new U.S. administration," Medvedev told delegates at an international congress of the Russian-language press in Moscow. "Russia and the United States have an enormous responsibility to uphold international stability and security. . . . On the whole, I'm reasonably optimistic about our relations."
Under the Russian constitution, the president is charged with setting foreign policy, but the extent to which Medvedev will chart Russia's global role has been clouded by the enduring presence of Vladimir Putin, his predecessor, who is now prime minister.
On a recent visit to France, Putin continued to address foreign affairs, something previous Russian prime ministers had largely avoided in deference to the president. Putin also appears to be building his own foreign policy team, appointing Russia's ambassador to the United States, Yuri Ushakov, as the government's deputy chief of staff.
Moreover, Putin has continued to employ the kind of charged language that heightened hostility between Moscow and some foreign capitals.
"Putin has his own baggage," said Fydor Lukyanov, editor in chief of the journal Russia in Global Affairs. "Medvedev is unemotional on these issues. He has no personal experience with disappointment" in his dealing with other countries.
Medvedev's approach was most apparent in separate meetings last weekend with Viktor Yushchenko, president of Ukraine, and Mikheil Saakashvili, president of Georgia. Both leaders have clashed with Moscow because of their desire to join the Western military alliance, among other issues.
Medvedev yielded nothing but did it with a smile.
"I think that we ourselves are capable of resolving all the issues that face us today, overcoming the difficulties before us and building relations for the long term," Medvedev told Saakashvili. "What do you think?"
"I agree with you completely, Dmitry Anatolyevich," replied the Georgian president.
Alexei Makarkin, deputy head of the Center for Political Technologies in Moscow, said: "Medvedev's trying to soften the tone and reduce the emotional factor in foreign relations. He sticks very closely to what his predecessor said, but critical statements are taken much more calmly."
Medvedev has revived optimistic language not heard much in Russia -- or the West -- since the late 1980s and early 1990s during hope of a grand rapprochement as the Soviet Union was collapsing.
"The end of the Cold War provided conditions for building truly equal cooperation among Russia, the European Union and North America, as three branches of European civilization," Medvedev said in a speech in Berlin last week, his first foreign trip west.
But the warm rhetoric is not a prelude to concessions on what the Kremlin regards as critical security issues. In the speech Wednesday, Medvedev criticized NATO expansion and U.S. plans to put a missile defense system in Poland and the Czech Republic.
At an economic conference in St. Petersburg last weekend, Medvedev also blamed the United States for the current global economic slowdown.