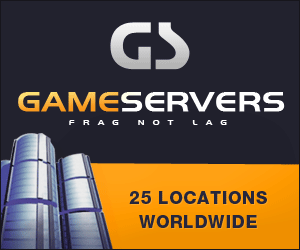 Washington Post
March 18, 2009
Pg. 8
Cutbacks Opposed by Officers, Others

By Philip P. Pan, Washington Post Foreign Service
MOSCOW, March 17 -- President Dmitry Medvedev vowed Tuesday to press ahead with an ambitious overhaul of Russia's armed forces despite the nation's economic problems and vocal opposition from within the military. Medvedev promised weapons upgrades but also endorsed organizational changes that will cut the officer corps by more than half, or as many as 200,000 positions.
The plan, first disclosed in October, envisions the most dramatic transformation of the Russian military since World War II, abandoning a structure designed to mobilize large numbers of new troops to fight a major war and replacing it with a leaner, standing army that can respond more quickly to local conflicts. Thousands of combat units staffed now only with officers would be eliminated, and the military's four-level command structure would be trimmed to a three-tier hierarchy.
The plan has run into stiff resistance from officers worried about cuts as well as retired generals and opposition politicians who say it will leave Russia too weak to prevail in a war against a strong opponent such as NATO or China. Russia's most severe economic crisis in a decade has also exacerbated concerns about the welfare of demobilized officers and the government's ability to equip the smaller military with new weapons as promised.
But in a meeting with the Defense Ministry's top staff, Medvedev said Russia needed to push ahead with the changes because "serious potential for conflict remains in many regions." He cited the threat of terrorism and local crises such as the war with Georgia in August, as well as "attempts to expand the military infrastructure of NATO near Russia's borders."
"All this requires a qualitative modernization of our armed forces," he said. "We now have all the necessary conditions for this despite the current financial difficulties."
By mentioning NATO, Medvedev seemed to be trying to answer critics who say the plan represents a downscaling of Russian military ambitions because it focuses on regional conflicts and gives up on trying to maintain an army capable of winning a war against the West.
But Alexander Golts, a Russian military analyst who has written a book about failed efforts to revamp the armed forces, said the facts of the plan undermine the Kremlin's rhetoric about the threat posed by NATO. "If you really believed in the possibility of military confrontation with NATO and the United States, you can't move to an armed forces of this kind," he said.
Golts added that Medvedev's remarks appeared intended to settle doubts about the plan that have intensified as the economy has soured. "It's an important signal to those who insist on slowing down because of the crisis," he said. "It's absolutely clear now they want the reductions to take place."
Speaking at the meeting, Defense Minister Anatoly Serdyukov repeated the Kremlin's goal of moving to a more mobile, brigade-based structure by Dec. 1. He also stood by the government's plan to drastically reduce the number of officers, who now account for nearly one of three Russian soldiers.
By eliminating hollow units that are supposed to call up conscripts in the event of war, the government plans to cut the officer corps from about 355,000 to 150,000, shedding more than 200 generals, 15,000 colonels and 70,000 majors. Meanwhile, the number of ground force units would be slashed from nearly 2,000 to less than 200.
Dozens of military academies, research institutes and hospitals would also be shut, and the overall size of the military would fall from about 1.13 million to 1 million.
Without referring to the reductions, Medvedev said remaining units would be "transformed into the category of constant readiness" and equipped with the most modern weapons. Officers would also see a sharp pay increase.
But the proposal has caused alarm in military circles, with retired defense officials publicly protesting the plan and the opposition Communist Party demanding Serdyukov's resignation. Many have argued that the cutbacks should be postponed until after the economy recovers and expressed concern about a severe housing shortage in the military, which is supposed to provide homes to officers.
Medvedev said the changes would address serious flaws in the military exposed by the Georgian war, the first time Russia has sent its forces to fight abroad since the fall of the Soviet Union. Though Russia easily triumphed in the five-day conflict, analysts say the Kremlin was alarmed by problems with aging weapons, communications and equipment, as well as the command structure.
Medvedev said arms procurement would be "almost entirely preserved" this year despite a budget shortfall but added that "large-scale rearming" would have to wait until 2011. Serdyukov said up to 90 percent of the weapons and equipment used by the military are outdated, and he pledged to bring that figure down to 70 percent by 2015. The plan's critics say that leaves Russia vulnerable for too long and have urged more spending.