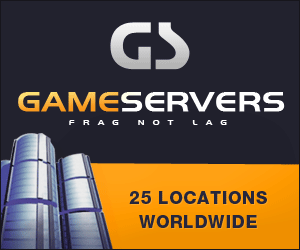 Washington Post
March 21, 2009
Pg. 10
Russia Again Raises Missile Shield Issue

By Philip P. Pan, Washington Post Foreign Service
MOSCOW, March 20 -- Russian President Dmitry Medvedev said Friday he was "counting on" the new U.S. administration to live up to its pledge to "reset" relations between the two countries, while a senior Russian diplomat sought to link the fate of a key nuclear arms control treaty to American concessions on missile defense.
The statements come less than two weeks before Medvedev is scheduled to meet President Obama for the first time on the sidelines of the Group of 20 economic summit in London. Expectations for a breakthrough in U.S.-Russian relations at their April 1 meeting have been on the rise, with both sides voicing optimism and putting talks to replace the 1991 Strategic Arms Reduction Treaty at the top of the bilateral agenda.
"The surprising term 'reset' . . . really reflects the essence of the transformations we would like to see," Medvedev said, referring to promises by Vice President Biden and Secretary of State Hillary Rodham Clinton to "press the reset button" on ties with Russia after a rocky few years during the Bush administration. "We are counting on a reset. I hope it will take place."
Medvedev was speaking at the start of a meeting with a delegation led by Henry Kissinger and three other former U.S. cabinet secretaries. It was the second time in as many weeks that he has conferred with a high-level mission from the United States. Kissinger also met privately with Prime Minister Vladimir Putin in a meeting shown briefly on state television.
"We come away very hopeful . . . that our two presidents are going to make very substantial progress," former senator Sam Nunn (D-Ga.), a member of Kissinger's delegation, said after two days of meetings with Russian officials.
In a separate news conference, Deputy Foreign Minister Sergei Ryabkov said he expected Medvedev and Obama to emerge from the meeting with a "concrete and clear" signal on the future of the relationship, and agreement on the "parameters" of a pact to replace START, the landmark arms control treaty scheduled to expire in December.
But Ryabkov said negotiations on new limits on nuclear warheads and weapons must be linked to the future of U.S. plans to build a missile defense shield in Eastern Europe that Russia has repeatedly condemned.
As the two countries agree to reduce their nuclear arsenals, he argued, the impact of missile defenses on the balance of power naturally increases. "It would be irresponsible both politically and militarily to close our eyes to this fact," he said.
Ryabkov added that the 1972 Anti-Ballistic Missile Treaty barring missile defense systems had served as a foundation for the sharp reductions in nuclear weapons of the past two decades. The Bush administration unilaterally withdrew from the ABM treaty in 2002 to proceed with development of the missile defense shield.
Obama has previously expressed reservations about the technical feasibility of missile defense, and he said in a recent letter to Medvedev that there would be less need for the shield if the threat of Iran developing nuclear weapons could be diminished, a suggestion seen as an incentive for Russia to apply pressure on Iran.
But it is unclear whether Obama is willing to put the program on hold, whether that would satisfy Russia, and what he would ask from Moscow in return. Any decision to abandon missile defense could disappoint U.S. allies in Eastern Europe, especially in Poland and the Czech Republic, where the governments have agreed to host U.S. installations for the shield.
The Czech government postponed a parliamentary vote on the proposal this week because it did not have enough votes to pass it.
Ryabkov stopped short of saying missile defense would be a deal-breaker for a START agreement, and some analysts argue that Russia has limited leverage because it cannot afford a new arms race.
A deal to replace START is considered important because a 2002 treaty mandating further nuclear cuts depends on its verification mechanisms. But the United States and Russia remain divided on several issues, including a U.S. proposal to eliminate limits on long-range weapons that don't carry nuclear warheads.