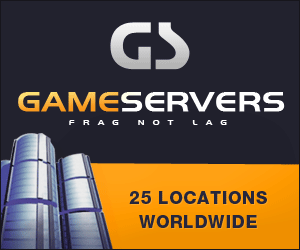 Washington Post
March 2, 2007
Pg. B3
By Tara Bahrampour, Washington Post Staff Writer
Oversight and regulation of child-care centers in many states are disturbingly low, according to a study released yesterday that ranked the Defense Department well above any state for its child-care standards and Maryland fourth in the nation.
The study, which surveyed programs overseen by the Defense Department, the District of Columbia and all 50 states, concluded that states often have inadequate safety requirements and low standards for teacher training and employee background checks. It ranked Virginia 15th, faulting the state in part for what it contended was a failure to require registry checks for child abuse and neglect. But a Virginia official disputed that finding.
The District ranked 25th, losing points for failing to have explicit rules against corporal punishment. Besides the District, only three states allow or do not specifically prohibit such punishment, the study found. The lowest-ranked states were Idaho and Louisiana.
The study was sponsored by the National Association of Child Care Resource and Referral Agencies, based in Arlington. The association called on Congress to mandate minimum requirements nationally for centers that care for the millions of children younger than age 5. It also called on states to raise their standards. Even the top 10 states had much room for improvement, the study concluded.
"The Department of Defense stands alone as a model for states," the study said, citing the department's high standards for health and safety, inspections and teacher training. Maryland was also credited for its health and safety and training requirements.
The findings add weight to a series of similar reports released over the past year, said Steve Barnett, director of the National Institute for Early Education Research at Rutgers University. He added that state and federal standards for child-care oversight have been declining since the 1970s.
"This is not a surprise at all," he said. "The federal policy is maximizing slots at the lowest possible cost, and a lot of state policies have been the same way."
Rising costs and scarcity of child-care slots have contributed to the problem, Barnett said. "In some states, you only have to be 14 to be a teacher and 16 to be a director."
The report's findings are significant because the early years are vital for cognitive and social development, Barnett said. "It's very difficult to get on the right track later if you get on the wrong track in those early years."
Experts say many child-care programs follow much stricter standards than what states demand.
For example, Abracadabra Child Care and Development Center in Alexandria follows guidelines set by the National Association for the Education of Young Children that require a higher teacher-to-child ratio than the state does. "What people need to know is that licensing standards are minimum, so you want to look for programs that exceed them," said Carol Keller, director of the Alexandria preschool.
Virginia standards have tightened in recent years, Keller said, citing a recent change that requires child-care centers to provide more space per child. Virginia also recently bolstered requirements for training child-care personnel in administering medication, state Department of Social Services spokeswoman Marianne McGhee said.
McGhee disputed the report's finding that the state does not require registry checks for child abuse and neglect. "That is incorrect," she said. "We do require them." The District's Department of Health public affairs office did not immediately respond to calls for comment on the District's ranking.
Mimi Carter, who has run early-education programs and is the author of "The Insider's Guide to Quality Child Care in Greater Washington," said that when she worked in child care in the District from 1995 to 2004, she saw an increase in standards for teacher training, health procedures and quality of infant care. Carter also said she never saw corporal punishment in D.C. programs.
Staff researcher Karl Evanzz contributed to this report.