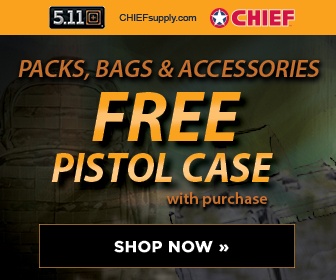 Washington Times
March 9, 2008
Pg. 3
By Associated Press
Angry Boeing supporters are vowing revenge against Republican presidential candidate John McCain over the U.S. company's loss of a $35 billion Air Force tanker contract to the parent company of European plane maker Airbus.
There are other targets for their ire — the Air Force, the defense secretary and even the entire Bush administration.
But Boeing supporters in Congress, mostly Democrats or home-state and -district members, are directing their wrath at Mr. McCain, the Arizona senator who has clinched his party's presidential nod, for scuttling an earlier deal that would have let Boeing build the next generation of Air Force refueling tankers.
Mr. McCain called the Boeing deal an example of cronyism and corruption, and the courts agreed — sending two officials to jail over it. The winners of the contract — the European Aeronautic Defence and Space Co. (EADS) and its U.S. partner, Los Angeles-based Northrop Grumman — also downplay the impact on American jobs, saying about 60 percent of their tanker will be built in the U.S.
Still, Boeing now misses out on a deal that it says would have supported 44,000 new and existing jobs at the company and suppliers in 40 states.
"I hope the voters of this state remember what John McCain has done to them and their jobs," said Rep. Norm Dicks, Washington Democrat, whose state would have been home to the tanker program and gained about 9,000 jobs.
"Having made sure that Iraq gets new schools, roads, bridges and dams that we deny America, now we are making sure that France gets the jobs that Americans used to have," said Rep. Rahm Emanuel, Illinois Democrat and a former Clinton White House adviser.
"We are sending the jobs overseas, all because John McCain demanded it," Mr. Emanuel said.
The EADS and Northrop Grumman won a competition with Boeing on Feb. 29 to build the refueling planes in one of the biggest Pentagon contracts in decades. The unexpected decision has sparked outrage from union halls to the halls of Congress over the impact on U.S. jobs, prestige and national security.
Mr. McCain said he is keeping an open mind on the contract, but in the past he has boasted about his role in blocking an earlier version of the tanker deal that gave the contract to Boeing. The deal was killed in 2004 after a former Boeing executive improperly recruited an Air Force official while she was still overseeing contracts involving prospective Boeing deals.
The former Air Force official, Darleen Druyun, and a top Boeing executive both served time in prison, and the scandal led to the departure of Boeing's chief executive and several top Air Force officials.
"In all due respect to the Washington delegation, they vigorously defended the process before — which turned out to be corrupt — which would have cost the taxpayers more than $6 billion and ended up with people in federal prison," Mr. McCain said. "I'm the one that fought against that ... for years and brought down a corrupt contract."
House Speaker Nancy Pelosi, California Democrat, sees Mr. McCain's role in a less positive light. She said the earlier tanker deal was "on course for Boeing" before Mr. McCain started railing against it.
"I mean, the thought was that it would be a domestic supplier for it," Mrs. Pelosi told reporters. "Senator McCain intervened, and now ... this work may be outsourced."
Keith Ashdown, with the watchdog group Taxpayers for Common Sense, said Boeing executives who broke the law were to blame for the demise of the tanker contract — not Mr. McCain.
"This was theirs from Day One," he said. "This idea that any lawmaker is to blame is a joke."
The EADS-Northrop tanker, based on the Airbus A330, will be built in Mobile, Ala., where it will produce 2,000 new jobs, and support 25,000 jobs at suppliers nationwide.