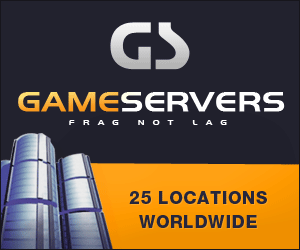 CHUCK SCHOFFNER
Associated Press
The defending champs are slipping and the Colonials are rising. Maryland, which led the AP women's basketball poll for the first 10 weeks this season, fell two more places to sixth Monday after losing to an unranked opponent for the first time in two years.
The Terrapins' 77-72 loss at Georgia Tech last Thursday came four days after they lost at home to North Carolina. While they rebounded to beat Boston College 71-39, coach Brenda Frese's team has gone just 4-3 since starting 18-0.
Duke, North Carolina and Tennessee remained the top three teams, while George Washington jumped three places to eighth, matching the Colonials' highest ranking in 15 years. And for just the third time in the last 12 weeks, the poll had no newcomers.
The teams ranked 21 through 25 last week went a combined 9-0, including victories over higher ranked opponents by California, Nebraska and Rutgers. Cal beat then-No. 8 Stanford, Nebraska defeated then-No. 13 Baylor and Rutgers knocked off Marquette, which had been 16th.
Duke (23-0) received 42 of 50 first-place votes from a national media panel and had 1,242 points to lead the poll for the fourth straight week. The Blue Devils beat Virginia Tech and Virginia last week. They played Clemson on Monday night, then face a showdown at North Carolina on Thursday.
North Carolina (24-0) received the eight other first-place votes and had 1,208 points. The Tar Heels should be well rested for Duke because it will be their first game in a week. They beat Boston College 82-60 in their only game last week.
Tennessee (20-2), which has lost only to Duke and North Carolina, had 1,135 points in the voting.
No. 4 Ohio State and No. 5 Connecticut each climbed one place to move ahead of Maryland. The Terrapins had dropped from first to third after their Jan. 13 loss to Duke, then fell to fourth last week after the loss to North Carolina.
LSU remained seventh and was followed by George Washington, Georgia and Arizona State.
George Washington (19-2) has won 12 straight since a Dec. 7 loss at Tennessee and matched the No. 8 ranking it held the week of Feb. 2, 1992. The Colonials' highest ranking is sixth, a position they held for three weeks in January of 1992.
Georgia beat LSU 53-51 last week and jumped five places to ninth, the biggest gain in the poll. The Lady Bulldogs have been as high as eighth this season. Arizona State moved up two spots.
Stanford dropped three places to 11th after Sunday's 72-57 loss to Cal, the Bears' first victory over the Cardinal since 2001. Stanford lost point guard JJ Hones to a knee injury in that game. Cal lost its starting point guard, Alexis Gray-Lawson, to a season-ending knee injury in December.
No. 12 Oklahoma and No. 13 Purdue also fell three places. Oklahoma lost to unranked Texas before beating Oklahoma State. Purdue lost to Ohio State, then beat Minnesota.
Vanderbilt climbed one spot to 14th and was followed by Baylor, Texas A&M, Louisville, Bowling Green, Middle Tennessee and California.
Nebraska, Rutgers, Marquette, Wisconsin-Green Bay and James Madison held the final five places.
Filling those last spots has been a challenge this season, said voter Patricia Babcock McGraw of The Daily Herald in Arlington Heights, Ill.
Several teams have moved in at the bottom of the poll during the season only to fall out a short time later, including Texas Tech, Arkansas, Pittsburgh, Mississippi, Texas, Kansas State and New Mexico. Nebraska has been ranked the last three weeks but had a one-week stay in December.
"I think there definitely has been some parity rearing its head," McGraw said. "The thing I thought has been interesting, I'm starting to look more seriously at mid-major conferences. We even see that in our poll now. There are smaller schools in there with staying power."
George Washington is one. The Colonials joined the poll at No. 23 on Nov. 20 and have been climbing steadily since. Bowling Green has been ranked for eight weeks, while Middle Tennessee has been in the Top 25 for the last five weeks. Wisconsin-Green Bay and James Madison both stayed in for a second straight week.
"I'm looking at those teams a lot more this year," McGraw said. "Because there's been so much movement in the bigger leagues and a lack of consistency in the bigger leagues."
Marquette had the biggest drop in the poll, falling from 16th to 23rd. The Golden Eagles were beaten at home by Connecticut after losing at Rutgers