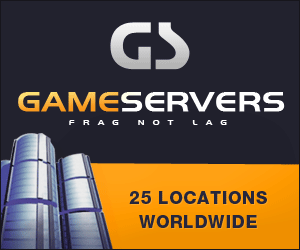 NANCY ARMOUR
Associated Press
CHICAGO -
A brief tutoring session with Larry Rothschild was all it took to make Jason Marquis feel like a 15-game winner again instead of that guy who got dumped in the postseason.
Imagine what the Chicago Cubs pitching coach can do when he has Marquis for a full season.
Marquis and the Cubs finalized their $21 million, three-year contract Tuesday after the right-hander took a physical.
"Being around Larry for those couple of sessions made a big difference," Marquis said. "We got on the same page, I like his ideas and I think it can be real positive experience over the next three years. I feel I can compete with anybody and give my team the best chance to win."
Marquis was a first-round pick in the 1996 amateur draft and has gone 56-52 with a 4.55 ERA in six-plus seasons with Atlanta and St. Louis. He was 15-7 with a 3.71 ERA in 2004, and his 42 wins over the last three seasons are more than Jason Schmidt or Barry Zito's total.
But he's struggled the last two years with the Cardinals, particularly in the second half of last season. After starting the year 3-0, he went 0-4 with a 7.25 ERA in five September starts and was left off the roster for the final two rounds of the postseason.
He finished the year with a 14-16 record and 6.02 ERA, and led the NL in losses, runs (136), earned runs (130) and homers (35).
"I knew I wasn't too far off," Marquis said. "I was trying to bottle up seven innings of work into one batter sometimes. Numbers don't always reflect the kind of pitcher you are, but you don't want to be known as the guy with the high ERA."
After talking with other pitchers who'd worked with Rothschild, including former Cub Greg Maddux, Marquis gave the pitching coach a call after the World Series.
"It was nothing more than to get my mind right," Marquis said. "It feels back to a natural movement, where I don't have to think about it much. That was where I was fighting to get back to the last three, four months of the season.
"I feel very positive about it, and I'm looking forward to picking up the ball again and throwing."
The Cubs were looking at Marquis even before he met with Rothschild. Marquis has pitched at least 194 innings or more in each of the last three seasons, and the Cubs need durable pitchers.
Carlos Zambrano and left-hander Ted Lilly are both workhouses, but the Cubs are also counting on new acquisition Wade Miller and possibly Mark Prior, both of whom missed most of last season with injuries. Young lefty Rich Hill also could figure in the rotation.
"(Rothschild) felt that Jason certainly was capable of being like he's been the majority of the last three years, not the second half of last year," general manager Jim Hendry said.
"He obviously had a bad second half, no getting around that," Hendry said. "Despite that, he still won 14 ball games on a club that won 83 in the regular season. ... If he can win 15 ball games for us and pitch 200 innings, he'll be very good investment."
Marquis' signing is the latest in a flurry of deals for the Cubs, who have committed almost $300 million to upgrade a team that went 66-96 last season.
Third baseman Aramis Ramirez got the first big deal, a $75 million, five-year contract that was the biggest deal in club history - for about a week. The Cubs then signed Alfonso Soriano to a $136 million, eight-year contract that is the fifth-richest in baseball history.
Lilly agreed to a $40 million, four-year deal during the winter meetings.
"It's an exciting time," Marquis said. "I'm glad to be a part of this, and hope I can be one of the answers to getting this team back in the playoffs and hopefully into the World Series."