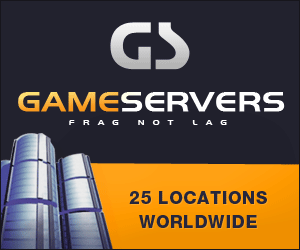 Media: The Associated Press
Byline: ANTONIO CASTANEDA
Date: 9 August 2006
HABANIYAH, Iraq_U.S. Marines who cracked the Jill Carroll kidnapping case
say the American journalist was held for a time in a home within sight of a
sprawling U.S. military base in western Iraq.
The Marines said the big break occurred May 19 when they searched a
suspect's home near the Taqqadum logistics base seven weeks after Carroll's
release. A young lieutenant linked the residence to intelligence reports in
the case.
After one man was arrested near Taqqadum, other troops captured three more
suspects and freed two kidnapped Iraqis in other hideouts where Carroll is
thought to have been held, including a house that was booby-trapped and full
of explosives, the U.S. command said Wednesday.
One of the suspects is a member of the Mujahedeen Shura Council, an umbrella
organization of Sunni Arab insurgent groups that includes al-Qaida in Iraq,
said Maj. Gen. William Caldwell who announced the arrests. He said no
decision had been made on what legal action to take against the four.
The Associated Press spoke with the Marines last month on condition the
interviews not be published until the U.S. military reported the arrests.
Caldwell said the military decided to announce the detentions in part
because Carroll had prepared a series of articles for the Christian Science
Monitor detailing her abduction, detention and survival.
Carroll, a freelance journalist for the Monitor, was released March 30 in
Baghdad after 82 days in captivity.
Her kidnappers, a previously unknown group calling itself the Revenge
Brigade, had threatened to kill her if all female detainees in Iraq were not
freed. U.S. officials did release some women before her release but said the
decision was unrelated to the demands.
Marines said independent tips led them to a cluster of houses near an
abandoned train station outside the Taqqadum base, near Fallujah and about
80 kilometers (50 miles) west of Baghdad. A one-story home in the relatively
peaceful neighborhood that Marines often drove by matched the tips.
"Where it's at, there's a mosque, a school. It blends into the neighborhood.
It's like any other house," said 1st. Sgt. Chris Reed, 32, of Kirkland,
Washington, who helped arrest the first suspect.
On the afternoon of the operation, 20 Marines from Company L, 3rd Battalion,
5th Regiment driving to the targeted home were struck by a roadside bomb,
although none was injured. Shortly afterward a second nearby bomb exploded
and insurgents fired from a car several hundred yards away.
"We knew it was a limited time window. It was our best shot at it," said 1st
Lt. Jake Cusack, 24, of Grand Rapids, Michigan, who matched together the
intelligence reports that led to the home.
Marines who arrived at the suspect's house presented their stopover as a
regular visit. While several spoke with the suspect in his living room,
others quickly searched the rest of the home.
Inside, Marines confirmed the house matched their intelligence reports. They
said they also found a slip of paper with Carroll's name written on it,
$3,600 in U.S. currency and an AK-47 assault rifle hidden in a car outside.
They also discovered a false ceiling in the shower, which had been used to
hide explosives in the past.
"Hey, sir, don't react but this is it," Cusack recalled radioing to his
commanding officer, who was still chatting with the suspect.
Marines said the suspect calmly responded to their questions _ until one
Marine mentioned how a recent spate of kidnappings in the area had angered
him.
"He blanches, just for a second, then (a Marine) says, 'All right, you're
coming up with us,'" recalled Cusack.
Three males at the home were detained, including the one now among the
accused in Carroll's abduction.
Marines said they were confident they had found the right house and man.
"I'm more sure about this than any other detention I've had in Iraq," Cusack
said. "I'm 100 percent sure he's the guy."
The suspect's home lies within view of a fence that surrounds the Taqqadum
logistics base, where dozens of U.S. helicopters and planes fly in and out
each day ferrying supplies for Marines serving in volatile western Iraq.
"They didn't seem to worry that they were that close to a military base.
Maybe they thought it'd be the last place anybody would look," Reed said.
On the day of her release, Carroll was dropped off by her abductors at the
offices of the Iraqi Islamic Party in Baghdad. There she was interviewed by
the Sunni party's television station before she was retrieved by U.S.
forces.
Though she had been shown weeping on a tape broadcast on Al-Jazeera
television weeks before, Carroll said she was never hurt or threatened by
her captives.
"I was kept in a very good, small safe place, a safe room, nice furniture,"
she said. She said she was given clothing and plenty of food.
The Christian Science Monitor expressed gratitude for the arrests.
"Like reporters everywhere, we are reassured to hear that several of those
believed to have held Jill have been apprehended," editor Richard Bergenheim
said. "The daily threat of kidnapping in Iraq remains acute for all.
Everything possible needs to be done to relieve Iraqis and others of this
scourge."
The newspaper said Carroll was "enormously grateful" for the efforts on her
behalf but would not comment further, pending the release of a story on its
Web site.
________________________________________________