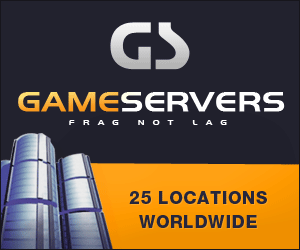 Honolulu Advertiser
June 13, 2008
Corps cites Privacy Act in withholding more information

By William Cole, Advertiser Military Writer
It may never be known whether an Internet video of a Marine throwing a puppy into a ravine in Iraq was authentic, if the puppy was alive or dead, or if the video was altered in some way.
The Marine Corps repeatedly cited the Privacy Act of 1974 in not releasing information about the video and Lance Cpl. David Motari, including the type of discharge he's receiving for his reported involvement.
Marine Corps Base Hawai'i on Wednesday said Motari and Sgt. Crismarvin Encarnacion received nonjudicial punishments for their involvement in the video, which touched off a firestorm of outrage after it made its way onto YouTube in early March.
Maj. Chris Perrine, a spokesman at the Kane'ohe Bay base, said the puppy video was second only to the Jan. 26, 2005, crash of a helicopter in western Iraq, killing 26 Hawai'i Marines and a Hawai'i-based sailor, in generating public outpouring of emotion.
The Hawai'i base on Wednesday said Motari was being "processed for separation" from the corps for his role in the video.
Officials said he is expected to leave Hawai'i within days. They did not say whether he is receiving an honorable, general or other-than-honorable discharge.
Encarnacion, who's now at the Marine Corps Recruit Depot in San Diego, received unspecified nonjudicial punishment.
"Regardless of whether it (the video) is authentic, the actions portrayed are contrary to the high standards that we expect of every Marine," Perrine said yesterday.
Motari returned to Hawai'i in October from Haqlaniyah, Iraq, after a seven-month deployment. About 1,000 Marines with the 1st Battalion, 3rd Marine Regiment were stationed in the "Triad" area of Haditha, Haqlaniyah and Barwana northwest of Baghdad.
Motari's family in Washington state disconnected their phone after the video became public, and have said little about the case.
Shannon Martin, Motari's sister, last week told The Advertiser that she knew a Marine Corps decision was coming, but didn't want to comment until it was finalized.
"This is not easy for our family," she said at the time. "We need time for ourselves to see what's been decided and for us to deal with it." Martin could not be reached yesterday.
The Humane Society of the United States yesterday praised the Marine Corps for taking disciplinary action against the two Marines, and renewed a call for the inclusion of an animal cruelty prohibition in the Uniform Code of Military Justice.
"The bad actors in this case have been dealt with by the Marine Corps, which rightly recognizes that harming animals is unacceptable conduct," said Dale Bartlett, The Humane Society of the United States' deputy manager for animal cruelty issues.
The Humane Society said that while reports of animal cruelty in the military do not appear to occur with any greater frequency than in the civilian population, instances of animal cruelty linked to Americans in conflict zones have led it and its international affiliate, Humane Society International, to write to the Defense Department four times since mid-2005.
The Marines yesterday said the Privacy Act of 1974 prevented the release of more information about Motari, Encarnacion and the video. Had the case been the subject of the Uniform Code of Military Justice, more could have been revealed, a Marine official said.
The U.S. Justice Department said the Privacy Act, in effect since 1975, is a code of information practices that attempts to regulate the collection, maintenance, use and dissemination of personal information by federal executive branch agencies.
However, the act's "imprecise language, limited legislative history and somewhat outdated regulatory guidelines have rendered it a difficult statute to decipher and apply," the Justice Department notes. "Moreover, even after more than 25 years of administrative and judicial analysis, numerous Privacy Act issues remain unresolved or unexplored."
Perrine, the Marine Corps Base Hawai'i spokesman, said nonjudicial punishment can include restriction for 60 days, 45 days of extra duties, forfeiture of half pay for up to two months, and reduction in rank by one grade.
"There are some serious disciplinary options available to a commander within (nonjudicial punishment)," Perrine said, "and one Marine lost his career, he received death threats, and his whole family was impacted by this."