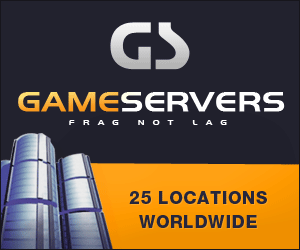 BOSTON (AP) -There were no Venezuelan flags fluttering at Fenway Park, no doughnut signs in Castilian, no concession stands selling arroz con coco for reporters or fans who had flown in from South America to see their countryman pitch.
This was supposed to the coming out party for Daisuke Matsuzaka, not Felix Hernandez.
"Dice-K" Matsuzaka made his Fenway debut - and against Ichiro Suzuki, no less - but Hernandez held Boston hitless for seven innings and finished with a one-hitter on Wednesday night to lead the Seattle Mariners to a 3-0 victory over the Red Sox.
"With all the hype going into this game with Matsuzaka and Ichiro, I kept in the back of my mind that people better not overlook our guy," Mariners manager Mike Hargrove said. "I think this guy is ultra special, and we're sure glad he's on our side."
Three days past his 21st birthday, Hernandez (2-0) didn't allow a hit until J.D. Drew singled on the first pitch of the bottom of the eighth. The burly right-hander struck out six and walked two, allowing just three baserunners - none past first base.
Hernandez, who fanned 12 in his other start, hasn't allowed a run in 17 innings this season.
"We knew he had it from the beginning when I was over there," said Red Sox reliever Joel Pineiro, who played with Hernandez for two seasons in Seattle. "We knew he was a phenom. He lives up to his hype. He knew he was facing Matsuzaka (and a tough Boston lineup). He looks at it like it's nothing. That's what he thinks about it."
For everyone else, it was hard to ignore.
A crowd of 36,630, waving Japanese flags and wearing headbands adorned with dice and Ks, filled the ballpark for their first chance to see Matsuzaka (1-1) pitch at home. His first pitch to Suzuki set off enough flashbulbs to light up the ballpark, though it didn't make things any warmer than the 45 degrees that sent a chill through the Red Sox bats.
"It wasn't easy to throw with the flashbulbs going off. But I'm glad I got a strike," said Matsuzaka, who allowed three runs and eight hits in seven innings while striking out four and walking one. "He's a hitter that I've wanted to face since my days in Japan. So, compared to the other batters, I may have been a little more conscious of his at-bats."
Suzuki went 0-for-5 for the night and 0-for-4 against Matsuzaka, hitting a comebacker to the mound in their first matchup since facing each other in Japan.
"That was a moment that probably only Daisuke and I could have created. To be in that moment, I'm happy," Suzuki said through a translator. "I really recognized his presence on the mound. Few professional baseball players have that, and many struggle because they don't."
Matsuzaka's arrival on the Fenway mound has been globally hyped since the Red Sox paid $103 million to acquire his rights and sign him. The anticipation only grew when he allowed one run and struck out 10 in seven innings in his first major league outing.
Japanese media packed the press box for Matsuzaka's home debut, Boston's mayor presented the Red Sox with a street sign in Japanese and ads in the ballpark welcomed the new star to Fenway in his native tongue. Once the game started, though, Hernandez proved to be every bit his match.
"That's fine for me when the guys all talk about him," Hernandez said. "I just go out and do my best."
Hernandez lost his no-hit bid when he couldn't get his 86th pitch of the game past Drew, who bounced it back up the middle. Drew has hit safely in all eight games since signing a five-year, $70 million contract over the winter.
But Hernandez retired the next six batters to finish his third career complete game. "He had everything going on tonight," said Red Sox slugger David Ortiz. "He was just impossible.