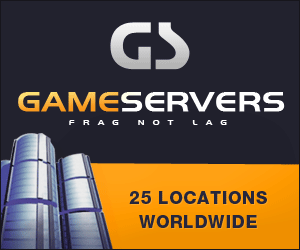 San Diego Union-Tribune
May 16, 2007
At hearing, legal officer cites his lack of training
By Rick Rogers, Staff Writer
CAMP PENDLETON – Marine Capt. Randy Stone yesterday argued for his military career, and freedom, at the climax of a weeklong hearing into accusations that he failed to examine the deaths of two-dozen people in Haditha, Iraq.
In a Camp Pendleton courtroom, Stone addressed the investigating officer who will recommend whether he should face trial. Stone sought the chance to carry on a legacy of military service that dates back to his grandfathers at Iwo Jima during World War II.
"I have faith in this community and the military justice system to which I have devoted the past four years," said Stone, who was a legal officer for the 3rd Battalion, 1st Marine Regiment at Camp Pendleton at the time of the killings.
Stone and three other officers are accused of dereliction of duty for allegedly not investigating the Nov. 19, 2005, incident in Haditha.
In addition, three enlisted Marines face charges of murder for allegedly killing the Iraqis after a roadside bomb claimed one of their own. The defendants' attorneys have said the deaths were an unavoidable part of combat against suspected insurgents.
If Stone does proceed to court-martial and is convicted, he would face two years in prison, dismissal from the service and almost-certain disbarment.
During his 25-minute statement, Stone explained his decision not to investigate the Haditha killings by members of the battalion's Kilo Company. At the time, he was responsible for handling investigations and training Marines in the military's laws of war.
Stone said he received almost zero training for his job before joining the battalion in Iraq in September 2005.
"Investigations were not required for Iraqi civilian deaths that resulted from bona fide troops-in-contact situations where U.S. forces were engaged by insurgent forces," said Stone, 34.
Stone said that he had no information suggesting a criminal act had taken place and that senior Marines didn't ask questions about the incident.
"I have wondered on so many occasions how this went so wrong when I always had the best of intentions," Stone said. "I have never lied and have worked at all times to assist as best I could to shed light on what I knew and when I knew it."
Stone's comments came before closing arguments by defense attorney Charles Gittins and Marine prosecutor Lt. Col. Paul Atterbury.
Atterbury argued that Stone knew or had reason to believe the deaths of women and children in Haditha were potential violations of the military's rules of engagement.
"The evidence suggests that Captain Stone did not do anything in response," Atterbury said.
Gittins described the prosecution's case as an "illusion of the truth." He went on to assert how several higher-ranking commanders were more responsible for not investigating the Haditha incident versus Stone.
"The whole thing stinks," Gittins said. "You are going to pick the least experienced guy and hold him responsible?"