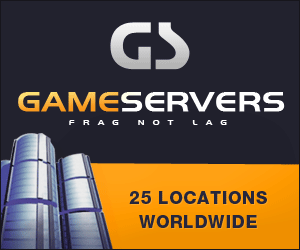 New York Times
May 15, 2007
Pg. 10
By Paul von Zielbauer
CAMP PENDLETON, Calif., May 14 — A Marine Corps officer testified Monday that a commander in Iraq rejected recommendations from two subordinates that he investigate accusations that marines in his battalion deliberately killed a group of civilians in Haditha in late 2005.
Maj. Samuel H. Carrasco, the operations officer for the Third Battalion, First Marines at the time, testified in a military hearing here that the battalion commander, Lt. Col. Jeffrey R. Chessani, forcefully dismissed advice from staff officers to look into whether marines he supervised had killed the civilians in violation of the laws of war.
"My men are not murderers!" Colonel Chessani yelled at Major Carrasco and the battalion's executive officer, Maj. Kevin M. Gonzalez, during a meeting of the three officers in January 2006, Major Carrasco told military prosecutors.
Colonel Chessani is the highest ranking among four Marine officers who have been charged with failing to investigate properly the killing of 24 civilians by a small group of Marine infantrymen in Haditha on Nov. 19, 2005. The testimony on Monday was the first public suggestion that Colonel Chessani had disregarded his subordinates' warnings that the killings by the marines, in response to a roadside bomb attack that killed a young lance corporal, might have constituted a war crime.
The testimony was part of a weeklong hearing to determine whether enough evidence existed to refer to a court martial charges against another officer, Capt. Randy W. Stone, the Third Battalion's lawyer at the time. But prosecutors have used the hearing to interrogate witnesses about the other marines accused of crimes in the case, including three enlisted men charged with murder.
Colonel Chessani's outburst came during a tense discussion in his quarters, Major Carrasco said, about an e-mail inquiry from a Time magazine reporter, Tim McGirk. The e-mail message had been forwarded to the battalion by a division-level press officer. The reporter's questions, including some about whether marines had gathered civilians in their homes and then executed them, were regarded by the battalion's top officers as sensational and informed by insurgent sympathizers, Major Carrasco testified.
Major Carrasco testified that the e-mail message "hit me in the chest like a baseball bat." He said he had been frustrated by the list of questions, which he said "wasn't one that I thought was based in reality," but had advised Colonel Chessani to look into the matter more thoroughly.
"These allegations are pretty serious, probably something we want to look at," he recalled saying. "I was of the belief that where there's smoke, there's a little bit of fire."
Colonel Chessani grew increasingly more agitated as the conversation went on, and at least twice told his officers his men were not murderers, Major Carrasco said.
During the proceedings on Monday, Colonel Chessani sat quietly in the courtroom gallery, taking notes.
Brian J. Rooney, one of Colonel Chessani's lawyers, said the Time magazine questions had been reviewed and passed down to Colonel Chessani from senior Marine commanders who should have made any decision to investigate the deaths.
"By that point, the wheels were in motion above Chessani's level," Mr. Rooney said in a telephone interview. "It's higher's responsibility," he went on, referring to the division and other superior levels of command in Iraq at the time, "to investigate a law-of-war violation."