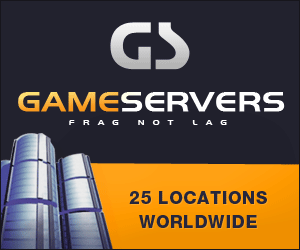 Washington Post
April 20, 2007
Pg. 26
By Josh White, Washington Post Staff Writer
The only Marine officer at the scene of the attacks on residential homes in Haditha, Iraq, that left nearly two dozen civilians dead in 2005, has received immunity in the case. The move precludes Marine officials from charging him with a crime and paves the way for his eyewitness testimony in trials related to the slayings and alleged coverup.
Marine Corps Lt. Gen. James N. Mattis, who oversees the Haditha cases, approved immunity for Lt. William T. Kallop on April 3, part of an agreement that includes an order for him to "cooperate and truthfully answer all questions" posed by investigators and lawyers in the case, according to documents obtained by The Washington Post. Kallop became the second central player in the shootings to be granted immunity, and he is expected to testify in hearings for seven Marines and officers charged in connection to the shootings.
Kallop arrived at the scene of a huge insurgent roadside bomb on Nov. 19, 2005, after one Marine was killed and two others ordered five civilians out of a white car and gunned them down. Kallop and other Marines said they came under small-arms attack from a nearby home, and Kallop told Naval Criminal Investigative Service officials that he ordered a team "to take the house," according to investigative documents.
Marines immediately stormed two houses and killed numerous men, women and children, including some still in their beds wearing pajamas. Staff Sgt. Frank D. Wuterich, who led the team and has been charged in connection with 13 deaths that day, has asserted that he and the rest of his unit were following their rules of engagement when they entered the homes, tossed fragmentation grenades and then fired into rooms.
"The Marines cleared it the way they had been trained to clear it, which is frags first," Kallop told investigators in 2006. He has talked with authorities since his grant of immunity, officials said. "It was clear just by the looks of the room that frags went in and then the house was prepped and sprayed like with a machine gun and then they went in. And by the looks of it, they just . . . they went in, cleared the room, everybody was down."
Later, he told investigators: "I'm convinced that we did nothing wrong."
Kallop, who is scheduled to deploy back to Iraq with his unit later this year, has never been charged with a crime as a result of the Haditha incident. He has an important role in the case because he was the only officer at the scene and was involved in reporting the incident up the chain of command. He told investigators that he reported the civilian casualties and argued that there was never an attempt to hide the situation. Authorities have alleged that senior members of the Marine battalion ignored the case and failed to properly investigate it.
Richard McNeil, an attorney who represents Kallop, declined to comment yesterday. Two sources close to the case said yesterday that as many as eight Marines have received immunity to testify, including one who allegedly shot the civilians from the white car and who has implicated Wuterich in those killings. Sources said officials also granted immunity to a military intelligence Marine who documented the civilian deaths in photographs immediately after the shootings and thought nothing was improper.
Defense lawyers representing officers who have been charged with not investigating the case felt that Kallop's immunity should also clear their clients. Kevin McDermott, who represents company commander Capt. Lucas M. McConnell, said his client listened to Kallop's version of events to guide his decisions.
"He relied upon the reports of the sergeant and the lieutenant as to what happened that day," McDermott said of McConnell. "If Kallop sticks to his story, then I don't see anything he should be responsible for."