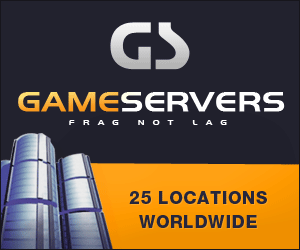 Washington Post
May 17, 2007
Pg. 12
Effort Involves 6,000 Troops; Hundreds of Iraqis Detained for Questioning

By Sudarsan Raghavan, Washington Post Foreign Service
BAGHDAD, May 16 -- The intelligence was grim: The bodies of three missing U.S. soldiers had been dumped in a canal. So U.S. and Iraqi forces, in the midst of one of the biggest manhunts since the war began, drained the 20-foot-deep canal until the water was knee-deep. They found no bodies.
"That shows you the level of detail we're going through to find our missing soldiers," said Maj. Gen. Rick Lynch, the commander of the 3rd Infantry Division, speaking to reporters Wednesday. "We're very optimistic that our soldiers are still alive and we'll find them alive."
Using high-tech and low-tech methods, 4,000 U.S. and 2,000 Iraqi soldiers on Wednesday continued the search for the three soldiers.
The soldiers have been missing since a pre-dawn attack on Saturday 12 miles west of the town of Mahmudiyah, south of Baghdad. Four U.S. soldiers and an Iraqi army interpreter were killed in the ambush in the rural area known as the Triangle of Death, a stronghold of al-Qaeda in Iraq and other Sunni insurgent groups.
The U.S. military is distributing leaflets offering up to $200,000 for any information on the whereabouts of the soldiers, all from the 4th Battalion, 31st Infantry Regiment, 2nd Brigade Combat Team, 10th Mountain Division, based at Fort Drum, N.Y.
Lynch, the commanding general for areas south of Baghdad, said more than 600 people had been detained for "tactical questioning" in the hope of acquiring more leads. Out of 143 intelligence reports, 37 operations were launched. Meanwhile, specialists were scouring dozens of hours of video and satellite imagery of the area.
As the operation unfolded in the south, 10 mortar rounds pounded the Green Zone, which houses the U.S. Embassy and Iraqi government buildings, killing two people and wounding 10, U.S. officials said. Dozens of pedestrians ran for cover and drivers abandoned their cars as sirens wailed.
The dead, as well as most of the injured, were Iraqis, said Lou Fintor, a U.S. Embassy spokesman, adding that there were no American casualties. The attacks, occurring about 4 p.m., came a day after a rocket assault wounded nine people in the zone Tuesday. A mortar attack there on May 3 killed four Asian contractors.
North of Baqubah, a car bomb exploded Tuesday night in the mostly Shiite area of Abu Saida, killing 45 and wounding 80, said Lt. Mohammad Hak, a police official in Diyala province. Local officials said that chlorine may have been used in the attack but added that the matter was still being investigated.
Including the Abu Saida attack and those killed Wednesday, 83 people died violently across Iraq, according to police sources.
In the mostly Shiite city of Nasiriyah, Iraqi security forces battled Mahdi Army militiamen loyal to the cleric Moqtada al-Sadr following the arrest of two of the militia's members, police said. Two people died and five were injured in the clashes.
On Wednesday, Lynch offered new details about Saturday's attack. He said the seven U.S. soldiers and the Iraqi army interpreter, in two Humvees, were watching over bomb craters where insurgents had previously planted roadside bombs. The objective was to prevent bombs from being placed there again. The soldiers were 500 yards south of a patrol base, Lynch said.
That's why "the determination was made that two Humvees were indeed adequate" to watch over the craters, Lynch said. The soldiers, he added, had also taken measures to protect their positions, including running concertina wire on either side of the Humvees.
Previous reports suggested the soldiers were attacked first by a roadside bomb or a rocket-propelled grenade. But Lynch described a large-scale assault by well-armed gunmen.
"It was a complex attack on that position, where a dismounted enemy assaulted the position from multiple directions and attacked the individuals inside the Humvees," Lynch said.
The attackers managed to breach the concertina wire with wire cutters or some other means. They also carried hand grenades and other explosives, which may have been used in setting fire to the Humvees, Lynch said.
The attackers had vehicles nearby, he added, because there were signs on the ground that "bodies were moved or dragged and placed in vehicles. The drag marks stopped at the tire tracks of vehicles."
Lynch said that there were also indications that the U.S. soldiers fought back.
On Sunday, the Islamic State of Iraq, an umbrella group of Sunni insurgents that is said to have been created by al-Qaeda in Iraq, asserted it had kidnapped the soldiers, but the group has not shown any proof. The U.S. military said it believed extremists linked to al-Qaeda in Iraq had taken the soldiers.
But Lynch said he was not certain who was behind the abductions. Out of the 143 intelligence reports, he said, an equal number implicated groups other than al-Qaeda in Iraq.
In Mahmudiyah, some residents complained about the door-to-door searches and other tactics. Muhanad Ali, 46, a former Iraqi army officer, said some soldiers ordered veiled women to uncover their faces, so it could be determined whether they were really women.
"Today the American Army provoked some families in the city, which we think is a wrong thing if they want us to deliver them information," Ali said. "I understand their request, but I think they should have asked it in a more friendly way."
Another resident, Ayman Abdullah, said prices had tripled because U.S. and Iraqi forces had sealed off the area and set up checkpoints.
"Grocers haven't gone out to bring merchandise, and farmers don't come to sell their goods," Abdullah said. "Propane gas and heating oil and fuel have disappeared in the city. . . . We pray to God to find those soldiers alive so we can be relieved from this critical situation, although we have got rid of the insurgents for the last few days."
Other Washington Post staff in Iraq contributed to this report.