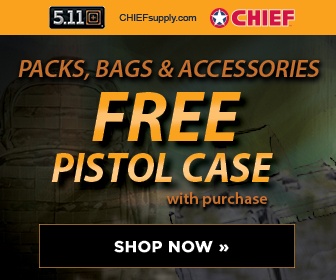 MICHAEL MAROT
Associated Press
MIAMI -
Quick, who's the backup quarterback for the Indianapolis Colts?
Hint: His first name is Jim.
Another hint: His last name is Sorgi.
Still don't know?
"You do feel a kind of anonymity," Sorgi said. "No one wants to see you playing, no one roots for you. You kind of get used to it. At least my wife and I can go out to a movie, I don't think Peyton can do that without someone recognizing him."
Being on Peyton Manning's team does have its benefits. Because of the two-time MVP, the Colts are in the Super Bowl against Chicago.
Then there's the downside: Sorgi did not throw a single pass this season.
Super Bowl week has been a virtual replay of Sorgi's three pro seasons. Practice and prepare, then stand and wait. Such is life for an understudy to a star who plays virtually all the time.
Sorgi has played in bowls before. At Wisconsin, he was in the Music City and Sun bowl. Those followed a big high school career in Michigan, where he broke the school record for completions held by former Cy Young Award winner Pat Hentgen.
But with the Colts, Sorgi hasn't had much to do. This season, even Indianapolis punter Hunter Smith threw more passes than ol' No. 12.
Sorgi's career stats include nine games, no starts and 90 passes, all either in blowouts or insignificant games. There are five touchdown tosses in there, though.
"One thing (team president) Bill Polian and his staff have done is find guys that fit the system and in our system, we need a quarterback who is able to learn without playing," Colts quarterbacks coach Jim Caldwell said. "Jim's done that. It's a prerequisite for us and he's done it very well."
By Manning's count, he's had 27 backups in nine NFL seasons and few have played.
With Manning recovering from a bruised right thumb, Sorgi has become a secondary attraction on the speaking circuit. Some want insight from the man who would replace Manning against Chicago.
Most of the questions, however, are familiar. As in, what's Manning really like?
Manning never misses a game and only takes an occasional break at practice. On Sunday, he is expected to extend his streak of consecutive starts to 157 overall, trailing only Brett Favre (257).
Other teams look for a different kind of backup, as in an experienced veteran or a youngster with potential.
The Bears fit that model with Brian Griese and Kyle Orton. Neither started this year behind Rex Grossman, but both have started in the NFL.
Orton won 10 games for Chicago in 2005 and this week is imitating Manning on the scout team.
"He takes pride in it," Bears coach Lovie Smith said. "That's an important job, to try to simulate him (Manning) as best you can, and it's hard to really get the real thing. But he does a good job with it."
Indy has had one forgettable glimpse at life without Manning.
On the only play he ever missed because of injury, he was placed by Mark Rypien, the 1992 Super Bowl MVP who made a brief comeback attempt with the Colts in 2001. Rypien botched a handoff and the Miami Dolphins scooped it up and returned the fumble for a touchdown.
Sorgi wasn't around then, although it's become fodder for locker room stories.
"He told me he broke his jaw or something," Sorgi said. "There's a picture in our meeting room of Peyton, and he's got this extension thing on his face mask. I asked him about it, and he said he got caught underneath the chin strap or something. I've heard about it."
To avoid a similar fate if the moment ever comes, Sorgi realizes he must be ready.
With so few plays available, in games or at practices, that can be a challenge for anyone.
"He doesn't go down, he doesn't get hurt, and if he does go down, he gets right back up," Sorgi said. "So you don't get many chances."
His long wait isn't likely to end Sunday, unless he gets a chance to run out the clock in the closing seconds.
"It's just another day for me," Sorgi said. "This is the way it's been for three years and probably next year, too, unless something unusual happens."