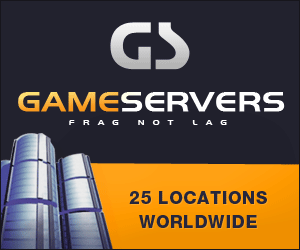 LARRY NEUMEISTER
Associated Press
NEW YORK -
A federal judge said Monday she intends to issue an order blocking a Swiss arbitration panel from hearing a dispute she already decided when she awarded MasterCard sponsorship of the next two World Cup soccer tournaments.
At a hearing in U.S. District Court in Manhattan, Judge Loretta Preska told lawyers to submit on Tuesday a proposed order that would block a lawsuit filed last month in arbitration in Zurich, Switzerland, by soccer's governing body, the Federation Internationale de Football Association, known as FIFA.
The judge said she planned to issue the order because FIFA was not entitled to a "do-over" of the legal fight that took place before her over the last year.
In December, she ruled that MasterCard International Inc. can sponsor the next two World Cups, in 2010 and 2014, because FIFA did not honor its agreements with the company when it awarded the rights to Visa International Inc.
She said MasterCard, which is based in Purchase, N.Y., and is the nation's second-largest credit card brand behind Visa, had a right of first refusal after sponsoring the 2006 World Cup in Germany.
An appeal of her ruling is pending before the 2nd U.S. Circuit Court of Appeals.
At Monday's hearing, she challenged FIFA lawyer T. Barry Kingham when he told her FIFA was not seeking a second chance in a new venue.
"How can you say that with a straight face?" the judge asked.
Kingham responded that it was fair to have two lawsuit fights pending on the same track with the same witnesses at any time.
The judge said "FIFA failed to acknowledge that there is a quantum shift when a judgment is entered."
Kingham told the judge FIFA expected it would appeal a ruling by her blocking the Swiss arbitration proceeding.
The judge also turned down Kingham's request that she stay the effect of the order, which she expected to sign as early as Tuesday.
She said FIFA could rely on the appeals court in Manhattan to overturn her decision in MasterCard's favor if she ruled incorrectly.
"If you win on appeal, bingo, you win," she said. "You don't need the pending arbitration to undo what was done by the judgment in this case."
MasterCard lawyer Martin S. Hyman said the Swiss arbitration proceeding was an effort by FIFA to "undo this court's judgment, in all respects, and relitigate the entire case in what obviously is its preferred forum."
In her December ruling, the judge said FIFA misled MasterCard into believing it had an exclusive 90-day period in early 2005 to consider a sponsorship deal for the next two World Cups when FIFA was actually "simultaneously and aggressively" negotiating with Visa.
She said FIFA's slogan is "fair play." Yet, she added, its dealing "with FIFA's long-standing partner MasterCard constitutes the opposite of fair play and violates FIFA's own requirement that its negotiators deal honorably with its business partners."
Italy won the 2006 World Cup, beating France in the final