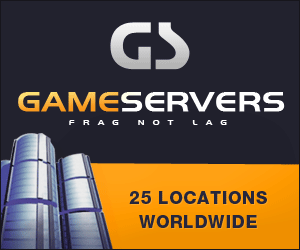 New York Times
June 17, 2008
Pg. 21
By Bob Herbert
Washington--Who was the tall young man, the quiet guy with the small wire-rimmed glasses, who was spending the entire day, every day, with the badly wounded soldier in room 5711 at the Walter Reed Army Medical Center?
The doctors, the nurses, the technicians and assorted attendants all wanted to know. The man was always very quiet and polite and quick to help out however he could. Who was he?
Joshua Hubbell and Luis Rosa-Valentin were best friends at Meade Senior High School at Fort Meade, Md., just outside of Washington. Josh graduated in 2000 and Luis in 2001. Both of their dads were career soldiers.
"We'd go straight from school to his house to play video games," Josh told me over the weekend.
Luis laughed. "Remember 'Golden Eye,' from Nintendo? That was one of the best games."
A few years ago, Josh, who is now 26, learned he had testicular cancer. "At that young age, you think you're invincible," he said. "The toll that it took mentally was just devastating."
Luis, who had joined the Army (he began basic training on Sept. 11, 2001), was constantly on the phone with Josh, offering encouragement and moral support, helping his friend get through the ordeal.
"He still doesn't realize how much he helped me," Josh said.
Inevitably, Luis was sent to Iraq, which was fine with him. He was as gung-ho as they come. "I didn't just love being in the Army," he said. "I loved being in the infantry. It was my life."
His encounter with the improvised explosive device that almost ended his life came in April, during his second tour in the combat zone. Simply stated, while he was leading a patrol on a street in Baghdad at about 3 o'clock in the morning, Sgt. Luis Rosa-Valentin was blown up.
Injuries don't get much more devastating. He lost both legs above the knee. He lost his left arm. He lost his hearing.
Luis's mother called Josh's mom to tell her that Luis had been badly wounded and was being flown back to the States. Josh listened as his mother spoke on the phone.
"She had that tone," he said. "You know, where something is so horribly wrong."
Josh immediately began e-mailing Luis, who is divorced and has a 3-year-old daughter. "I just kept saying, 'Hey, you have to survive. Just survive. It won't be easy, but if you just survive you're the kind of person who can get through this.' "
Josh showed up as soon as Luis was admitted to Walter Reed. He gazed at his friend with the dark hair and the dark eyebrows who was now a triple amputee and could hear nothing. He stayed as long as he could, and then came back the next day, and the next, and every day since.
"The people at the hospital were always asking, 'Who are you?' " he said. "And I'd say, 'I'm just his best friend.' "
Luis has made tremendous progress and is now fully alert and will be fitted soon for prostheses. He and the man who is constantly at his bedside communicate through a special computer. Each has a keyboard and small screen. Josh types whatever he wants to say. Luis reads it, and then usually responds aloud.
When I spent the afternoon with them, Josh typed the questions I wanted to ask Luis, and Luis would look at me and answer in a normal tone of voice.
"I have no memory of the attack," he said, "which causes problems for me. As you can imagine, it's a little tough to be walking down the street in Baghdad one moment, and the next you're waking up in Walter Reed with no legs, one arm and you can't hear anything. It makes coping difficult.
"The hearing loss is especially hard. I can't call anybody to say hello or tell them what's happening with me. And when people are having a conversation around me, I'm completely left out of it, unless somebody decides to write down real quick what's being said."
There is no use looking for words to explain the value of Josh's constant presence at Luis's bedside. The two men talk, play video games, watch movies, speculate about life and go through the good days and bad days together.
"I suppose it's the meaning of love," Luis said. "I've got my best friend here helping me, and I need the help. I'm just extremely grateful to have a friend like Josh."
Josh does not act as though he's doing anything extraordinary. "This is a fine way to spend my time," he said. "It's just nice to be able to hang out with him, after him being so close to being gone forever."