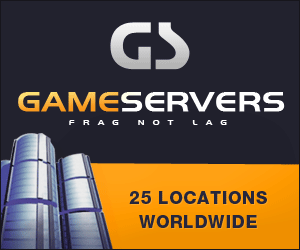 NBC
March 23, 2009
NBC Nightly News, 7:00 PM
BRIAN WILLIAMS: It's in that spirit – making tough times easier for people – that we present tonight's "Making A Difference" report. It's about the heroic Americans who have volunteered for military service and who've come home wounded.
We asked our NBC News military analyst Jack Jacobs, a recipient of the Medal of Honor, to tell the story of the people making a difference in their lives.
MASTER SGT. THOMAS MORRISSEY: I start every day just thankful to be alive.
COL. JACK JACOBS (RET.) [NBC News Military Analyst]: Master Sgt. Thomas Morrissey was on patrol in southeast Afghanistan.
MORRISSEY: I took eight direct hits from an AK-47.
JACOBS: Doctors managed to save Morrissey's life and his limbs and then sent him here – to the Active Duty Rehab Unit at the VA Medical Center in Augusta, Georgia, the only rehab facility in the country that combines the medical resources of the Departments of Defense and Veterans Affairs.
MORRISSEY: This unit made a distinct difference in my life because it helped me recover my functionality, which is something at the time I never thought I might have again.
JACOBS: They're going to fit you for a prosthetic and all.
CPL. JOSHUA MCCART: They did. They've already fit me for the prosthetic.
JACOBS: When do you get it?
MCCART: Next week.
JACOBS: Cpl. Joshua McCart's hand was mangled in an IED blast in Iraq. Here, he gets more specialized physical therapy and says that the collaboration between military agencies allows him to focus on getting better rehabilitation, rather than having to deal with the bureaucracy.
MCCART: We don't have to worry about doing paperwork and getting one group to justify doing something for the other, you can – when you don't have to focus on that stuff, you can focus just on healing, just on getting better and going home.
JACOBS: I appreciate it. Thank you very much. All the way.
The facility is making an impact on the community as well.
PATIENT: It's the closest thing to a fist I think I've ever made.
LORI OTT [News 12 Anchor]: The only VA Active Duty Rehab in the country.
JACOBS: Lori Ott quit her job as a local television anchor after she did a story on the rehab unit. She now dedicates her life to being an advocate for wounded warriors and their families.
OTT [Executive Director, CSRA, Wounded Warrior Care Project]: It's significant because people's limbs are being saved here. People are being restored to wholeness. People are having the best outcomes possible.
JACOBS: When kayaks were needed to allow the injured to have fun and rehab at the same time, Lori got them donated.
OTT: I do this work because I think our wounded warriors deserve excellence in return for their service.
JACOBS: But the unit's focus is on more than just the physical needs of the soldier.
DR. DENNIS HOLLINS [Rehab Unit Medical Director]: There has to be a sense when those people come back that they're being nurtured, they're being supported, that they're being cared for, that those people matter.
JACOBS: Brian, as a product of the military healthcare system myself, I say that this should be a model for military rehab centers across the country.
WILLIAMS: And now you are on record. Jack, good to have you as always.
JACOBS: Good to be with you. Thank you.
WILLIAMS: Jack Jacobs, Medal of Honor recipient, "Nightly News" correspondent – one of those titles is handed out by the president.