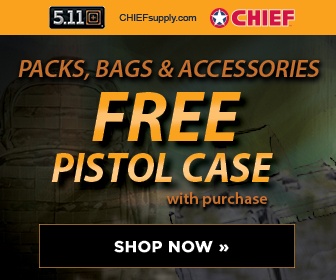 St. Petersburg Times
March 1, 2008
Pg. 1B
Projects worth $809-million should keep it off closure lists.

By William R. Levesque, Times Staff Writer
TAMPA -- Just three years ago, the political powers of Tampa Bay worried that the Pentagon might shutter MacDill Air Force Base.
Worry no more.
Today, with most of the country amid an economic struggle, MacDill is undergoing an unprecedented building boom that is transforming one of the military's most critical stateside bases and virtually ensuring its long-term existence.
Between ongoing and approved projects, $809-million is being spent at MacDill on base housing and new space for its varied commands. In the next two years, spending may approach $1-billion as the Pentagon considers additional plans.
"That amount of investment should forever take MacDill out of consideration for any base closure list," said Larry Richey, a Tampa real estate executive and chairman of the Greater Tampa Chamber of Commerce's Committee of 100. "And that's great news for Tampa Bay."
As home to the two headquarters for the wars in Iraq and Afghanistan, MacDill is a vital cog in military war planning, as well as in the bay area economy.
Local real estate officials say MacDill is helping to shore up a sagging home market with an influx of workers.
"The construction couldn't have come at a better time in relationship to the last eight months of the real estate market," said Tampa development lawyer Ron Weaver. "It's got to help stabilize the local economy."
While construction at military bases is not unusual, more construction is taking place at MacDill than at virtually any other place in the country because of the variety of commands and organizations at the base.
Some 53 organizations call MacDill home, from U.S. Special Operations Command and Central Command to the National Oceanic and Atmospheric Administration.
About 13,000 military personnel and civilians work at the base.
Without accounting for new construction, MacDill has at least a $5.6-billion annual impact on the local economy and contributes 134,000 direct and indirect jobs, according to a 2003 study by the base.
"And I can tell you it's more than $5.6-billion now," said Col. Robert Thomas, base commander.
Many of the facilities at MacDill are aging and haven't been updated since the 1940s, especially base housing. In addition, the presence of CentCom and SOCom has increased with their roles in the Middle East.
The two commands have been so cramped that many of their personnel operate out of temporary trailers.
CentCom is getting a new headquarters and joint operations center. SOCom is expanding with new office space. And 331 modern housing units will be built across MacDill in coming years, among other projects.
Much of the work will be completed in the next two years by Florida firms and local laborers.
"If a private company were doing this, it'd be front-page news, the biggest story in town," said Weaver. "It's astonishing."
It wasn't always this way.
Starting in 1993, when MacDill lost a wing of F-16 fighter planes, local political leaders waged one battle after another to keep Air Force officials from mothballing MacDill. Even the presence of major commands such as CentCom and SOCom didn't guarantee MacDill's future.
"You can't have an Air Force base without airplanes," said Tampa developer Al Austin, who formerly served on a state panel charged with protecting Florida military bases from closure.
But within several years, the Air Force transferred 12 KC-135 refueling aircraft to MacDill. The move came after lobbying from local political leaders, especially U.S. Rep. C.W. Bill Young, R-Indian Shores.
MacDill is now home to 16 KC-135s. And Young said the Air Force plans to bring up to 33 more of its next-generation tanker aircraft to the base in the coming years.
In addition, nearly 600 additional personnel are coming to MacDill Air Force Base, beginning in April, with the relocation of a reservist air refueling wing from Michigan.
Young, former chairman of the powerful House Appropriations Committee, said he saw bricks and mortar as the best way to ensure MacDill's survival.
So beginning about 2004, he said, he made it a priority to help bring in construction dollars.
"We decided if we were going to make MacDill very, very permanent, we needed to begin a construction program to make the facility new, modern and workable," Young said.
Coming years should bring additional projects.
Thomas, the base commander, said his top priority for the next fiscal year is a $9.1-million child care and development center. Many airmen and women are single parents, he said.
The current crowded child care center has a long waiting list.
"Unless someone watches the kids, mom and dad can't work," said Thomas, who was himself on the waiting list for more than four months.
And the Pentagon is considering a second building to house the expanding ranks of CentCom. It would be a twin to the $118-million CentCom headquarters soon to be built.
"The way that I like to think of it is that if you're a resident of Tampa, your tax dollars are coming right back to the community," Thomas said. "That's one of the ways we pay the community back."
Building boom
Planned or ongoing construction at MacDill Air Force Base:
$13 million facility to house base security forces
$118.7 million CentCom headquarters
$115.3 million Joint Intelligence Center
$87 million medical clinic to replace aging facility
$7 million pharmacy
$65 million hotel accommodations for visitors
$24 million headquarters for Special Operations Command Central
$34 million joint communications facility
$46 million in projects to accommodate relocation of 927th Air Refueling Wing from Michigan
$86 million SOCom office space.
$154 million for private housing.
$59 million miscellaneous.
Source: U.S. Air Force