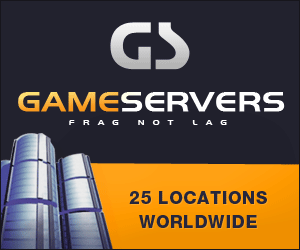 BETH HARRIS
Associated Press
LOS ANGELES -
Los Angeles already is equipped to stage the 2016 Summer Olympics - only one venue needs to be built - and hold the games within a more compact area than it did as host in 1984, bid organizers said Friday.
Los Angeles is competing with Chicago to be the U.S. Olympic Committee's candidate city for the 2016 Games.
"We can stage these games with almost no construction of permanent facilities," said Barry Sanders, chairman of the Southern California Committee for the Olympic Games. "We can turn our attention to building human spirit, building human achievement and joy - fundamental Olympic visions."
The only new venue to be built would be for shooting at the county fairgrounds in suburban Pomona, Sanders said.
A refurbished Los Angeles Coliseum near downtown would be used for opening and closing ceremonies and for track and field.
Residence halls at UCLA on the city's westside would house the athletes' village, while the media and Olympic family would stay at residence halls on the University of Southern California campus near downtown.
Gymnastics would be held at Staples Center in downtown, and swimming would take place in a temporary pool built on the same Long Beach parking lot where the 2004 U.S. Olympic trials were held. Diving would be at an indoor pool in Long Beach.
Basketball would be played at Honda Center in Anaheim, home of the NHL's Anaheim Ducks.
Other venues to host events are: Galen Center, USC's basketball arena; Home Depot Center in suburban Carson; and the Pyramid arena on the Long Beach State campus. Preliminary soccer games would be played in San Diego and San Francisco, Sanders said.
In 1984, events stretched south from Los Angeles to San Diego and northwest to Santa Barbara.
"If you don't spend your time and your effort worrying about getting the buildings done, then you spend your time and your effort on the athletes," Sanders said before the rally.
Not in the mix as venues are Dodger Stadium, the aging Los Angeles Sports Arena, Angel Stadium in Anaheim or Drake Stadium on UCLA's campus, although any of them could be used as practice sites, Sanders said.
Gov. Arnold Schwarzenegger and Mayor Antonio Villaraigosa tossed their support behind the bid Friday, boasting that the city's climate, glamour and existing venues are unmatched.
"We're here as one team - the city, the county and the state," Villaraigosa told a rally by supporters of the city's bid. "We've got the beaches, the glitz and the glamour, and now we even have David Beckham."
Beckham has signed a five-year deal to play for the Los Angeles Galaxy beginning this summer.
Schwarzenegger, on crutches after breaking his leg in a holiday skiing accident, pointed out that Los Angeles would reuse most of the facilities from 1984.
"It's a city that knows how to put on a great show and balance the books," he said. "We don't have to worry about building new venues and worry about financing."
The rally took place under a sunny, cloudless sky in front of the Coliseum, site of the 1932 and '84 Olympics. At the end, the torch above the peristyle entrance was ignited.
The next important milestone is Monday, when Los Angeles and Chicago will submit bid books, three volumes of detailed plans. About five weeks later, a USOC team will make two-day evaluations in each city.
On April 14, the findings will be presented to the USOC board of directors, cities will make their final presentations and the candidate city will be chosen. The candidate city must be submitted to the International Olympic Committee on Sept. 15. The host will be chosen in 2009.
Others expressing interest in the 2016 Games are: Madrid, Spain; New Delhi; Prague, Czech Republic; Rio de Janeiro, Brazil; Rome; and Tokyo.
Los Angeles is considered by some to be the early favorite as the U.S. entry because of its existing venues. Some believe Chicago has an advantage, because it will keep the venues close together, as opposed to the Los Angeles sprawl.
However, Villaraigosa said Los Angeles would continue to invest in public transportation, with a proposal to extend its subway to the Pacific Ocean, complete another crosstown light-rail line by 2010, and open a carpool lane on Interstate 405, which runs past Los Angeles International Airport on the city's westside.
"We'll do some of the same kinds of things they did in 1984, when people said that gridlock would ruin the games," the mayor said. "Nothing was further from the truth. We'll go to flexible work schedules and stagger deliveries."
Another perceived Chicago advantage is that it never has hosted an Olympics.
"The minus is that the IOC members may not want to come back," former Olympic swimmer John Naber said before the rally.
"But in reality, less than 24 of them were IOC members in 1984. There's 100 of them who are brand new and for them, this would be their first visit to L.A."
San Francisco's bid was derailed in November when the 49ers announced they would not build a new football stadium in the city.