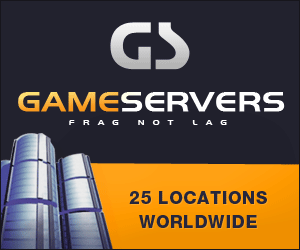 DOUG FERGUSON
Associated Press
PEBBLE BEACH, Calif. -
Rain suits and umbrellas are back in vogue at the Pebble Beach National Pro-Am, where a six-year run of glorious weather on the picturesque Monterey Peninsula appears to be over.
As for the six-hour rounds? The celebrity amateurs who make as much news as the PGA Tour pros? Some things never change.
Under gray skies and a light mist Wednesday morning, the practice green suddenly came to life with activity as cameras and tape recorders fought for space. You would have thought Tiger Woods was holding court, except that the world's No. 1 player stopped coming to Pebble Beach in 2001 - which, coincidentally, is when the weather improved.
The star attraction was Ray Romano from the CBS sitcom "Everybody Loves Raymond." Two club lengths away was actor Kevin James, who was so uninterested in an interview that he wouldn't look up at the camera while rapping putts toward the hole, missing most of them.
The media fell out of love with Romano and chased after Bill Murray, who lumbered across the green with a box of lime green golf shoes. A local TV reporter asked him for an interview, and the "Caddyshack" star told her she had 30 seconds.
"You're burning daylight," he said, bending over to tie his shoes.
Murray is infamous for his antics at the AT&T Pebble Beach National Pro-Am, especially the year he tossed a woman into the bunker.
"You're the man of the hour," the TV reporter said to him.
Murray looked up.
"What is this, stream of consciousness?" he said. "Are those your thoughts are mine?"
Then he tied the other shoe.
Another TV reporter asked him if he felt any pressure.
"Not as much pressure as you're feeling right now," Murray replied, and off he went to the first tee for an exhibition.
In many cases, the Pebble Beach National Pro-Am resembles an exhibition - two pros and two amateurs, many of them better known than the players - spending three rounds at Pebble Beach, Spyglass Hill and Poppy Hills before the tournament turns a little more serious on Sunday at Pebble with a title to be won.
The rounds typically last six hours with a foursome in each group and plenty of giggles to go around.
The tournament is missing its defending champion, Arron Oberholser, who is recovering from a back injury that probably will keep him out until the Florida swing.
Even without Woods, the field is not lacking.
Jim Furyk, Vijay Singh, Phil Mickelson are among five of the top 10 players in the world rankings, and the tournament even has a former U.S. Open champion from Pebble Beach - Tom Watson, 57, who will be playing with his son.
Also in the field is Peter Jacobsen, who considers this one of the most important weeks in golf.
"This does so much for the PGA Tour," said Jacobsen, whose longtime amateur partner was the late Jack Lemmon. "This event is so important to the legacy that is the PGA Tour, going back to Bing Crosby and Bob Hope and Andy Williams (former host at Torrey Pines) and Glen Campbell (Riviera) and Sammy Davis Jr. (Hartford). All the celebrities here represent that area of people we try to get into the game. And it's important."
There are defining moments at Pebble from the players, whether it was Woods charging from seven shots behind with seven holes to play in 2000, Mark O'Meara winning five times, Johnny Miller winning at age 46 for the last of his 25 tour victories.
Otherwise, its legacy is twofold - weather and amateurs.
Paul Goydos' partners range from Donald Trump to Rush Limbaugh, and his biggest disappointment with Limbaugh was the conservative talk-show host being unable to hear very well.
"You can't rib a guy who can't hear," Goydos said.
He remembers playing with him at Poppy Hills when a liberal fan tried to give Limbaugh a bucket hat.
"This ought to be interesting," Goydos recalled. "He grabs the hat ... 'Thank you' ... Takes his hat off and puts the (bucket) hat on. The hat comes down over his ears. He goes, 'I think that's too big.' I looked at him and said, 'That's not possible.'
"He didn't even flinch," Goydos said. "I thought, 'I'm done.' I can't talk to him. What fun is this?"
Jacobsen talked about the time he played with Lemmon, Clint Eastwood and Greg Norman when Cypress Point was in the rotation. Lemmon hit a shot down the side of a hill into the ice plant, on the edge of an 80-foot drop onto the rocks. Wisely, he was going to leave it alone until Eastwood talked him into it.
"Jack grabbed his wedge and started creeping over the edge ... and I said, 'This is a bad idea,'" Jacobsen said. "Clint said, 'I got him.' So Clint goes over and grabs his belt and I said, 'Oh, great - two American film icons going to go down on the rock.' So I grabbed Clint by his belt, and Greg Norman grabbed me by my belt, and Pete Bender, his caddy, grabbed him."
Lemon, a terrible golfer, hit a beautiful shot back to the fairway, and the gallery roared.
"He goes 40 yards from the green," Jacobsen continued, "and shanked it right into the ocean."
Memories abound at Pebble Beach, and it all gets started Thursday. The chance of rain is 60 percent.