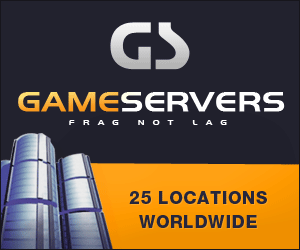 Washington Post
May 27, 2007
Pg. 1
As Minnesota Guardsmen's Tour Is Extended, Small Home Towns Acutely Feel Their Absence
By Peter Slevin, The Washington Post
CROOKSTON, Minn.--As often as he can, 6-year-old Austin Cassavant sits by his mother's computer and watches his father's face appear on the webcam from Iraq. On good days, sitting thousands of miles apart, they will tell stories and play tic-tac-toe.
Waiting for his father's return, Austin began writing down his thoughts on slips of paper and dropping them in a jar. No one knows what he writes.
"He and his dad can go through them," his grandmother said, "when he's home."
By the time winter gave way to spring, the Minnesota National Guard was supposed to be back from war. Austin's father, Sgt. 1st Class Corey Cassavant, would be fishing for walleye and bass and grilling his catch. Spec. Corey Stusynski would be behind the counter at his paint store and teaching Sunday school. Staff Sgt. Logan Wallace would be plowing the fields near Thief Lake.
But guard members from small towns such as Crookston, Goodridge and Fergus Falls are still patrolling Iraq, their tour extended by President Bush's troop buildup. When they finally return this summer, they will have been gone nearly two years, one of the longest stints of any guard unit since Sept. 11, 2001.
Their absence is evident in the parked pickup trucks and the vacant dining room chairs in communities across northern Minnesota. It is clear in the weariness of friends and relatives who are filling in. As the deployment stretches on, children study their fathers in pixelated images. Bosses juggle assignments. Mothers juggle everything.
"How can I articulate that the absence is constant?" asked Jennifer Modeen, a social worker and mother of 4-year-old Sam and 10-year-old Hannah. "It's not like one day I had plumbing that didn't work and I thought, 'Oh, God, what I am I going to do because my husband's not here?' It's not that. It's the missing of the Christmas parties, the birthdays, the sadness that Sam feels."
At one point in nearby Fargo, N.D., 15 of the police department's 125 sworn officers were serving Guard duty abroad. "We're always running shorthanded," said Lt. Pat Claus, "and to be even more shorthanded puts an added stress on us."
Minnesota Gov. Tim Pawlenty (R) described a "ripple effect across so many lives and walks of life. They're really strong people, but even the strongest among us get frustrated and discouraged at times."
Some 2,600 members of the Minnesota Guard are serving in Iraq, attached to the 1st Brigade Combat Team of the 34th Infantry Division. Most of the Minnesotans from the rural northern part of the state around Crookston are in Bravo Company, whose 141 men range in age from 20 to 47 and represent a cross section of the small-town Midwest. One in seven has a college degree. One in three is married.
The citizen-soldiers of Bravo Company, 2nd Combined Arms Battalion, 136th Infantry, had been home 18 months from a tour in Bosnia and Kosovo when they mustered for war in October 2005. Reinforcing an active-duty Army stretched taut by a war longer and more ferocious than the White House expected, the Guard members checked out of their roles as students, farmers and workers.
Once deployed, they supported active-duty troops, largely in violent Anbar province, where the unit lost three soldiers to enemy explosives. After being granted two weeks' leave and plane tickets home last year, Bravo's soldiers returned to Iraq with the end of their mission in sight.
But shortly after Christmas, as friends and families counted the days until the planned March 28 homecoming, word came that the tour would be extended four months to support the effort to fortify Baghdad, a strategy designed to tip the balance against the insurgency.
News of the extension, which the families first heard about on television, was a rough blow. One wife likened it to nearing the end of a marathon and learning she would have to run eight more miles uphill. Another forgot that she had set her cellphone to ring on March 28, a cheerful reminder that her husband was homeward bound. When the alarm sounded, she called a friend and cursed: "Damn alarms."
A New Father, Far Away
In Thief River Falls, Alicia Tanner's father recently set up the crib for her baby, due July 12. Before the extension, that would have been a job for her husband, Sgt. Marshall Tanner. He petitioned to leave Iraq a few weeks early to attend the birth but has received no answer.
"I'm just hoping to get there," Marshall, 24, said by telephone from Iraq. "We were together in high school. Through basic training, my deployment to Bosnia. She's done a lot for me."
They were married in 2005, two months before he deployed; she bought a house while Bravo Company was in Fallujah, navigating complexities compounded by distance and war. It was a nightmare, she said. One misaddressed set of documents went to Iraq and back without finding Marshall.
On settlement day, the lenders made him call Thief River Falls. "He had to call the armory," Alicia said, "and the armory had to type up a paper saying he was alive."
When she learned she was pregnant, she told him over the phone.
"I try to get him involved, but it's hard because he's not here," said Alicia, 23. "I send him pictures of my belly, and we did a videoconference so he can see. That's about all I can do. Every time he gets home, I just think about the next time he's going to leave me."
Returning Means Starting Over
Sgt. 1st Class David Lymburner made his living hanging signs and awnings in Alexandria, Minn. He kept the business running during his Balkans deployment, which lasted about nine months, mostly during Minnesota's winter. But the long Iraq mission has been another story.
As his 2005 departure date neared, he realized it would not be fair to ask his 72-year-old father to take over, nor could he ask his workers to hang on without him. With no other options, he closed up shop. Other businesses moved in to sop up demand, meaning Lymburner will have to start over when he returns. He remains determined, but back problems that cut short his Iraq mission are another obstacle.
"I sell a product that when people need it, they are not willing to wait, so loyalty is hard to establish," Lymburner, 39, wrote in an e-mail from Fort Gordon, Ga., where he was recuperating from back surgery. "As far as finding new employees, I am sure it will take years to replace the quality of workers that I had to let go."
Farther north, not far from the Canadian border, Corey Stusynski found someone to run his rural Karlstad paint store while he was driving a Humvee in Iraq. Business has been steady, and the work is waiting for him. Friends also stepped into his teaching shoes at St. Edwards Catholic Church.
The deployment has been hardest on his girlfriend and their two boys, ages 8 and 11. There are days when the kids have trouble in school and she just needs a break. They talk once a week and e-mail, but the boys miss their soldier and he misses them back.
Lately, as the weather has turned, Stusynski has been thinking of baseball: "There's stuff I should be doing with them, and I'm not there."