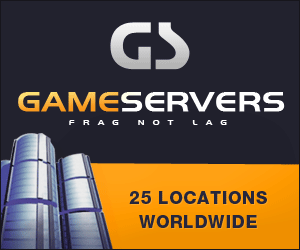 USA Today
March 11, 2008
Pg. 6C
Players, wearing bulletproof gear, try to lift troops' spirits

By Sean Leahy, USA Today
The injured soldier eating homemade chocolate chip cookies in the hospital bed made the biggest impression on Mike Rucker.
The treats were sent to the medical unit in Afghanistan from an unknown well-wisher in the USA. And they were a sweet taste of home, a distraction from the dangers lurking for the American servicemen and women there.
Rucker, a defensive end for the Carolina Panthers, visited with troops on a 10-day NFL-USO trip. Chicago Bears defensive tackle Tommie Harris and San Diego Chargers defensive end Luis Castillo joined him on the trip.
The players heard firsthand tales of wartime perils — snipers, improvised explosive devices (IEDs), roadside mines and grenades landing near soldiers' feet. And the NFL crew was happy to serve as a distraction.
"You don't want to talk," Harris said Sunday from Bagram Airbase in Afghanistan. "You just want to be there for them … let them vent and ask questions."
The conversation inevitably pointed toward the playing field. Harris joked that he heard "about 60" inquiries regarding Bears quarterback Rex Grossman, whom the team benched for six starts last season before re-signing in February.
The popularity of the NFL stood out for Castillo. Soldiers told him of finishing missions of 10 or 15 days with one major priority: game updates.
"Once they get done with whatever was occupying them," the Chargers defender said, "they get on the radio and get an idea of what the score was or who won the playoff game.
"We provide a small distraction for them and provide some moment that's not life and death."
Camaraderie is key to the soldiers' sanity in the war zone, Castillo said. The players joined in for some late-night bonding and practical jokes that, when the visitors are gone, help to ease the tension of the dayside dangers.
"If they thought about it solely as life-and-death situations," Castillo said, "I don't know how they'd be able to do their jobs.
"They joke to make it easier for them to deal with."
Rucker and Castillo toured a small area of the Afghanistan terrain in a Black Hawk helicopter. Though the players were limited to areas that posed little danger, they still wore bulletproof vests. Rucker was surprised by how uncomfortable the vests fit and said his NFL brethren would be hard-pressed to operate with similar agility.
"I had to tip my hat," Rucker said. "It's not like these guys are giants. They're guys (that) in the football world might be a kicker. And here they are carrying an 80-pound backpack and a weapon for a long period of time."