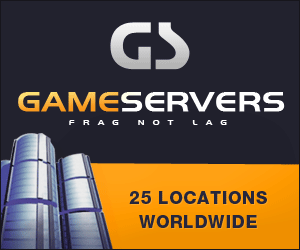 By Gordon Lubold
Staff writer
The communications firm that was at the center of a controversial contract last year in which it was paid to plant stories in Iraqi newspapers began a new contract with U.S. officials in Baghdad last week.
The Washington-based Lincoln Group, was awarded a one-year, multimillion contract to provide "strategic communications" services for the top U.S. command in Iraq to help American officials counter poor public perceptions, conduct polling, and perform other communications services.
Lincoln Group officials say they can't discuss in detail exactly what they are doing for U.S. officials in Baghdad, citing the classified nature of elements of the contract.
Lincoln began work on the contract with Multi-National Force-Iraq — led by Army Gen. George Casey, the top U.S. commander there — on Oct. 28.
"We've developed a certain degree of competence and professionalism particularly in information operations that we believe is recognized by the client," said Richard Vandiver, whose title is "Director of Insight and Influence" for Lincoln.
"It's a very important contract for us, it's a high-profile contract, and it's a contract we're proud about," he said from the company's offices in downtown Washington.
The controversy about paying to plant factual but positive stories about the war and reconstruction efforts in Iraq in the host-nation media put the upstart communications firm on the map last year.
Led by a former enlisted Marine, the company boasted more than 300 employees last year and is drawing million of dollars in Pentagon contracts.
After questions were raised by the U.S. media and Congress over the company's methods in Iraq, government officials launched an investigation.
The Defense Department's Inspector General issued a statement Oct. 6 saying the company did nothing wrong.
"We concluded that the Multi-National Force-Iraq and Multi-National Corps-Iraq complied with applicable laws and regulations in their use of a contractor to conduct psychological operations and their use of newspapers as a way to disseminate information," the IG report stated.
"The Multi-National Force-Iraq and Multi-National Corps-Iraq used the contractor's capabilities to simultaneously develop and place articles, provide cultural expertise, respond rapidly to counter anti-coalition propaganda, and prevent threats to those supporting coalition efforts."
The IG did find that the government contracting agent did not provide enough acquisition, oversight and disbursement documentation for the contract.
Information operations are defined by the IG as designed to convey "selected, truthful information" to foreign audiences to influence them.
"The purpose of psychological operations is to induce or reinforce foreign attitudes and behavior favorable to U.S. objectives," the IG said.