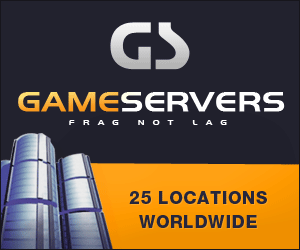 Washington Post
February 1, 2007
Pg. 10
'Try at All Costs' To Avoid Conflict With Americans

By Joshua Partlow and Ernesto Londono, Washington Post Foreign Service
BAGHDAD, Jan. 31 -- The instructions delivered by emissaries of anti-American Shiite cleric Moqtada al-Sadr at a recent meeting in Baghdad were clear to militiaman Massan Abdul Hussein.
"They informed us to hide the weapons," Abdul Hussein recalled of the Jan. 21 meeting in the Shula neighborhood. "They said: 'We will not allow anyone to carry any arms, even if it's a pistol under their shirt. This is not acceptable.' "
Abdul Hussein, 30, considers himself a minor figure in the Mahdi Army, the powerful yet amorphous band of thousands of Sadr followers that the Pentagon said in November had "the greatest negative effect on the security situation in Iraq." But Abdul Hussein said the militia's foot soldiers had received a clear message from Sadr's headquarters in southern Iraq as Iraqi and U.S. troops prepared an intensified security crackdown in the capital.
"We should try at all costs to avoid any confrontation with the American forces, and even if they raid our offices or our houses, we should try to avoid a confrontation," he said. "We do not want this to lead to a larger outbreak of violence."
Sadr's followers waged fierce battles against the U.S. military in 2004, but militiamen and Iraqi politicians close to Sadr say this time he wants to avoid violent clashes and maintain a lower profile.
In recent weeks, Mahdi Army leaders have left Baghdad to avoid being targeted, according to Iraqi and U.S. officials. Prime Minister Nouri al-Maliki's office has received reports that some Mahdi Army leaders are moving to Iran and Syria, according to an aide to Maliki who spoke on condition of anonymity.
The U.S. military has stepped up operations against Shiite militias and said recently that 600 Mahdi Army members, including 16 high-level figures, are in detention. The arrest of senior Sadr spokesman Abdul Hadi al-Daraji on Jan. 19 by U.S. and Iraqi forces has concerned Sadr followers, said Nassir al-Saedi, one of 30 parliament members in Sadr's bloc.
"We asked the leadership to leave their houses, because we do not trust the Americans," he said.
Sadr's followers say publicly that they embrace the new Baghdad security plan and are willing to support the Iraqi government's efforts to impose the rule of law in this chaotic city. But some Iraqi and U.S. officials said they are concerned that the stance is a pose and that Shiite militias intend to lie low only until U.S. forces withdraw.
"There's absolutely no reason to believe that these groups have changed their tune in any significant way" since the 2004 battles, said a U.S. official in Baghdad who spoke on condition of anonymity. "You could make an argument that there's just a level of exhaustion that's set in, but I find that not believable."
A more likely scenario is that the militia leaders believe they can "win the whole thing" if they are not too damaged by the time the United States withdraws, the official said.
Iraqi Deputy Prime Minister Salam al-Zobaee, who oversees security affairs, said he is skeptical of statements by Mahdi Army leaders indicating a passive posture. "The Mahdi Army should hand over its weapons to the government, not put down their weapons or hide them," Zobaee said in an interview Wednesday. "This should go for every armed group. I don't think I can say I see that in the horizon."
Maliki is aware of concerns that the militias may be biding their time rather than sincerely taking peaceful steps, his aide said.
"This is a classic insurgency tactic, to hide when the troops are around and then reappear when the troops are gone," the aide said. "This is very much understood by the government and by the prime minister, and measures are being taken to make it a failure."
A Mahdi Army neighborhood leader from the Dakhil area of Baghdad's Sadr City slum, Ahmed Khawam, said the militias are not making major preparations for the security plan because they do not know what it will entail.
"As for targeting our city, by God's will, this will not happen, because the Imam Mahdi's army is in control of the whole area," he said. "But in case anything happens, we will get ready. We will not let any arrests take place."
For now, he said, the Mahdi Army is primarily concerned with providing services -- food, cooking gas, religion lessons -- to the impoverished people of Sadr City.
Another Mahdi Army member in Sadr City, Laith Abu Baqir, said he is willing to give the Iraqi security forces a chance to impose order and protect his neighborhood. "If they provide security for me from the terrorists, why not?"
"The only threat we have is from the American army," Abu Baqir said. "As for the others, we are not concerned."
Special correspondents Naseer Mehdawi, Naseer Nouri and Saad Sarhan contributed to this report.