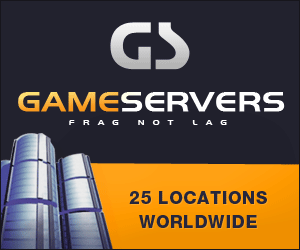 ALAN ROBINSON
Associated Press
PITTSBURGH -
Penguins owner Mario Lemieux emerged from a "very positive" meeting with Gov. Ed Rendell and local leaders Thursday night without hinting whether the team will stay or move to Kansas City.
Hours after touring the under-construction Sprint Center in Kansas City, Lemieux returned to Pittsburgh for his first in-person meeting with government officials since a plan to fund a $290 million arena with casino money was rejected. Neither side offered specifics about the so-called Plan B deal to build a replacement for Mellon Arena, but Lemieux did not appear disappointed by the talks.
"Hopefully, we'll move forward in the next week or so and really evaluate where we're going. but I'm very pleased with both meetings today," Lemieux said. "I've always been very optimistic (about staying in Pittsburgh). I've been here for 20-some years. But we have to evaluate all of our options and that's why we went to Kansas City to look at what they had to offer."
Rendell did not talk to reporters after the meeting, but Allegheny County chief executive Dan Onorato said, "It was very productive. ... We're going to continue to negotiate and, hopefully, the next time you hear from all of us we can give you details."
Pittsburgh Mayor Luke Ravenstahl said another meeting with the Penguins has not been planned, but that discussions would continue. Both sides promised they would not negotiate in public.
Lemieux, one of most popular figures in Pittsburgh sports history, does not want to move the franchise - and the NHL does not want to abandon the city - unless there is no other option. But after seven unsuccessful years seeking a new arena, he is negotiating from a position of strength because of Kansas City's strong bid.
The Penguins, one of pro sports' hottest properties because of young stars Sidney Crosby and Evgeni Malkin, would pay no construction costs or rent in Kansas City. They also would become partners in the building, and thus gain access to all revenues streams, with no payment required. Initially, a $27 million payment for those rights was discussed.
The initial Plan B proposal in Pittsburgh, made last March, called for the Penguins to pay $8.5 million up front, plus about $4 million per year. However, the Kansas City offer is all but certain to force Pittsburgh to offer a more lucrative deal, and Rendell said before Thursday's meeting there would be a more aggressive offer.
Earlier in the day, Lemieux, billionaire partner Ron Burkle and team president Ken Sawyer toured the $276 million Sprint Center, which is due to open in October without an anchor major sports team tenant.
William "Boots" Del Biaggio III, a San Jose, Calif.-based venture capitalist and Lemieux acquaintance who nearly bought the Penguins in 2005, is expected to buy the team if it moves to Kansas City. He and Lemieux are partners in a minor league hockey team.
"We are not trying to steal the Penguins," said Tim Leiweke, president of Anschutz Entertainment Group, the Sprint Center's operating group. "We have been very respectful of their process. We understand that this is Pittsburgh's to lose, and we respect that."
Leiweke expects a decision quickly. Lemieux is free to move the team after the Penguins' Mellon Arena lease expires in June.
"We will know within 30 days whether they are going to work out their issues in Pittsburgh and get an arena built, or whether they will ask the NHL for permission to move the team to Kansas City," Leiweke said.
Leiweke also said the new arena "blew the Penguins away," but added, "I don't think they want to move that team."
The NHL has given every sign it wants the Penguins to stay in Pittsburgh, where it has played to nearly 94 percent of capacity this season, as long as a new arena is built. Canadian businessman Jim Balsillie had a deal in place to buy the team last month, only to pull out on the apparent closing date when the NHL told him he couldn't relocate the team.
That pullout came only days before a plan in which Isle of Capri Casinos would build a $290 million arena for free if granted the license to build a downtown slots machine parlor was turned down by the state gaming board. It chose one of two competing bids, by Detroit businessman Don Barden, who has agreed to pay $7.5 million a year toward a new arena but won't totally fund it.
Kansas City had an NHL team from 1974-76, but it moved because of low attendance. That team spent six years in Denver as the Colorado Rockies, but moved to New Jersey and was renamed the Devils in 1982. Kansas City also lost an NBA team it shared with Omaha to Sacramento.