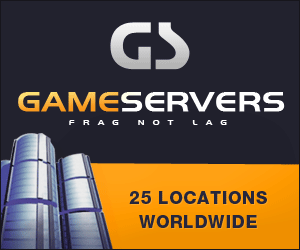 Philadelphia Inquirer
January 10, 2007
By Michael Melia, Associated Press
SAN JUAN, Puerto Rico - A legal-aid group representing Guantanamo Bay detainees condemned the U.S. military prison yesterday as an "abomination" and called on Washington to close the facility, which opened five years ago this week.
Michael Ratner, president of the New York-based Center for Constitutional Rights, said reports of abuse inside Guantanamo and the prisoners' lack of access to the U.S. justice system damaged America's international standing. The center represents hundreds of Guantanamo detainees.
"The abomination that is Guantanamo Bay must be shut down," he said in a conference call with reporters. "There is simply no place in a democracy for offshore penal colonies in which people have no rights."
About 395 foreign men held at Guantanamo are allegedly linked to al-Qaeda or the Taliban. All are classified as "enemy combatants" - a status that accords them fewer rights than prisoners of war under international law. Most have been held for years without being charged.
The U.S. government has blocked their access to U.S. courts, saying it has the authority to detain them indefinitely to keep America safe. The U.S. military says many of those imprisoned in the compound ringed by razor wire and watchtowers provide interrogators with information about terror networks.
The first 20 detainees, shackled and blindfolded, arrived from Afghanistan on Jan. 11, 2002, and since then, nearly 800 prisoners have passed through the detention center in southeastern Cuba.
To mark the anniversary, demonstrations are planned tomorrow in New York; London; Sydney, Australia; and other cities as well as dozens of small towns in the United States and Britain.
A delegation including Cindy Sheehan, who became an antiwar activist after her soldier son was killed in Iraq, plans a protest in Cuba outside a gate leading to the U.S. Navy base. She will be joined by Asif Iqbal, a British Muslim who was held at the prison for 21/2 years.
"I've come and joined this delegation to say to the people in Guantanamo Bay that we have not forgotten about you," the 25-year-old told a news conference yesterday in Havana, two years after his release. "Until that place is closed down, I cannot forget what happened there."
Iqbal recalled three months in an isolation cell, where he said he endured painful positions, screeching music, strobe lights, sleep deprivation and extreme temperatures. He said he and two British friends at the camp were forced to wrongly confess they were members of al-Qaeda.
He was released in 2004 without being charged with a crime.
Ratner said 90 percent of the detainees never committed a hostile act against the United States. He described Guantanamo as "a legal failure."