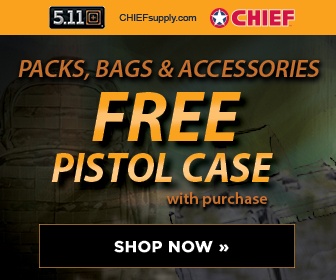 New York Times
April 5, 2008
Pg. 11
By William Glaberson
Lawyers for a Guantánamo detainee asked a military judge to declare that the detainee had been subjected to abusive interrogation techniques, including beatings and sexual humiliation, in a legal filing Friday that is expected to set the stage for many other challenges centering on the treatment of detainees.
The filing could bring the first test of how judges in the Bush administration's military commission system will rule on claims that detainees were subjected to aggressive techniques including torture and that statements they made can therefore not be used in legal proceedings.
The issue has become a focus of defense lawyers, who say the war crimes system at Guantánamo Bay, Cuba, was intended to permit evidence obtained by inhumane techniques that would not be accepted in civilian courts.
The military lawyer for Salim Ahmed Hamdan, the detainee, echoed that criticism Friday, saying prosecutors were trying to use statements Mr. Hamdan had made under coercion and claiming that the United States government had not taken that legal stance in recent history.
"The government's effort to introduce these statements into a criminal trial heralds a very dark chapter in American history," said the military defense lawyer, Lt. Cmdr. Brian L. Mizer.
Mr. Hamdan, who is accused of being Osama bin Laden's driver, might be the first detainee to face trial at Guantánamo. It is now scheduled for late May.
When he was first detained in Afghanistan in 2001, Mr. Hamdan said he knew there were shoulder-fired missiles and other materials of Al Qaeda in his car. One interrogator testified he expressed "uncontrollable enthusiasm" for Mr. bin Laden in 2003.
The filing recites a litany of degrading and painful incidents it says Mr. Hamdan experienced in the custody of American and coalition forces and at Guantánamo, where he has been held since 2002. His war crimes case has drawn attention because the Supreme Court used an earlier case against him to overturn the Bush administration's first military commission system in 2006.
One incident described by the new filing is said to have occurred while American forces in Afghanistan held Mr. Hamdan. One of the first English words he learned was "again," it said.
Guards, the filing said, forced him to walk to interrogations in a stooped "duck walk" position, in which detainees often have their hands tied behind their back. The filing said the guards rammed Mr. Hamdan's head into a roadside post repeatedly, each time announcing, "Again." At Guantánamo, the filing said, Mr. Hamdan was denied medical care for a painful back condition, was touched inappropriately by a female interrogator and was held in solitary confinement.
Through a spokesman, Joseph DellaVedova, the military prosecutors declined to comment.
A Pentagon spokesman, Cmdr. Jeffrey D. Gordon, said the policy had always been "to treat detainees humanely." He added that Qaeda operatives were trained "on the legal and public relations benefits of publicizing torture while in detention."
Shayana Kadidal of the Center for Constitutional Rights in New York, which has coordinated some 500 lawyers representing detainees, said the legal arguments on coercion were likely to be repeated many times.
Mr. Kadidal said detainees' lawyers would argue that a primary reason the prosecutors were pressing ahead with the tribunals was to use evidence obtained by aggressive interrogation techniques, including waterboarding and isolation.
"We can expect every case that comes before a commission will include allegations of torture" or mistreatment, he said.
The Military Commissions Act of 2006 bars the use of evidence obtained by torture, but permits evidence obtained through coercion if it is reliable. The filing Friday called Mr. Hamdan's statements inherently unreliable.
It also argued that international law and the Constitution barred evidence obtained by abusive treatment.
The filing included a 2004 statement by Mr. Hamdan that described pain, lack of medical care and profound isolation. For long periods, it said, he was not permitted outside in daylight.
"I itch from lack of sunshine," it said. "I am alone."