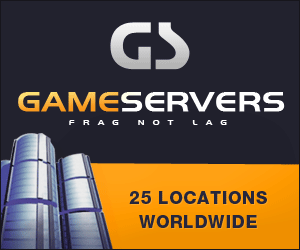 Washington Post
February 7, 2007
Pg. 6
Blast Won't Be Nuclear, but Many Fear Contaminated Dust

By Sonya Geis, Washington Post Staff Writer
ST. GEORGE, Utah -- When the baby boomers of St. George were children, radioactive ash from nuclear test explosions in Nevada regularly drifted toward the red bluffs of their town and fell like snow. They played in it and wrote their names in it on car windows.
The federal government reassured the townspeople they were in no danger as it detonated 952 bombs in Nevada over four decades. But thousands of people who lived downwind of the test site got radiation-related cancer, and the town of 50,000 has its own cancer-treatment center today.
So when word got out recently that the government wants to test a huge conventional bomb in Nevada, sending a mushroom cloud thousands of feet in the air, people in St. George felt an unwelcome blast from the past.
At a series of emotional meetings last month in Las Vegas, St. George, Salt Lake City and the Idaho capital of Boise, people who live downwind of the Nevada Test Site expressed fear that if the government goes ahead with its code-named Divine Strake test, radioactive dust from previous tests will blow their way.
"People here have been exposed to radiation already. We don't need any little extra push," St. George native Michelle Thomas said in her home last week.
Thomas, 54, has had cancer twice, in the breast and in a salivary gland, and had a pre-malignant ovary removed. She suffers from polymyositis, a muscle-degenerating autoimmune disease. Ever since she became too sick to work as a teacher, she has spent her time on anti-nuclear activism.
"Fool me once, shame on you. Fool me twice, shame on me," she said.
The Pentagon plans to test a 700-ton ammonium-nitrate-and-fuel-oil "bunker buster" weapon on the Nevada Test Site, a 1,375-square-mile chunk of desert. Divine Strake will demonstrate the impact on deeply buried tunnels should a U.S. complex be attacked, or should the United States attack a bunker in another country. No date for the test has been set.
The Defense Threat Reduction Agency (DTRA) planned to conduct Divine Strake last June, but a Reno lawyer got an injunction to stop it. Robert Hager filed suit in April in federal court on behalf of the Western Shoshone tribe and people living downwind of the test site. A status hearing on the suit is scheduled for March 2.
Prompted by the lawsuit and outcry by lawmakers in Nevada, Utah and Idaho, the DTRA held a series of meetings and released a new environmental assessment.
Its studies predict a mushroom cloud will rise about 4,500 feet above the desert and then settle back in place. The amount of radiation that might be released at the boundaries of the test site will be equivalent to the amount released by a smoke detector, authorities said.
"The Nevada Test Site is one of the best-studied areas in terms of meteorology," said Darwin Morgan, a spokesman for the Nevada Site Office. "We know the volume of dust picked up from the explosion. We took the weather for the worst time period: January, with the highest winds. When you model to that, it stays on the test site.
"Now, will every single microscopic atom stay on the test site?" he continued. "No, you can't do that. But the bulk of the dust will remain on the test site."
Defense officials have looked at moving the test to another site, but they say the alternatives would cost $100 million and take three years of planning. Holding it in Nevada could be done this year for $5 million.
"My personal feeling is, rather than have people completely discombobulated, like they're doing, it would be better to have it somewhere else," Sen. Orrin G. Hatch (R-Utah) said. "If it costs $100 million more, that's better than having people scared to death and worrying they're going to suffer the same afflictions their families did."
Besides citing health concerns, Hager's lawsuit also charges the test would be held improperly on tribal land, and that the government is really seeking to test the effects of a nuclear bomb.
James Tegnelia, director of the DTRA, has acknowledged there is now no way to transport a single conventional bomb of the type Divine Strake will test. Also, budget documents from 2005 and 2006 say Divine Strake will simulate a "low yield nuclear weapon ground shock environment." But the agency has since disavowed the word "nuclear," and DTRA officials said they have no plans to test nuclear weapons in the future.
Rep. Jim Matheson (D-Utah), whose district includes St. George, is not convinced.
"There's no such thing as a 700-ton conventional weapon," Matheson said in an interview. "Make no mistake about it, there's an effort to move into creating new nuclear weapons."
Matheson's family suffered personally from fallout, and he is just as skeptical as some of his constituents about Defense Department assurances. Matheson's father, former Utah governor Scott Matheson, died of multiple myeloma, a rare cancer that can be linked to radiation exposure.
Like others in southern Nevada, he speaks bitterly of declassified documents that show the government did not detonate nuclear bombs when the wind blew toward Las Vegas. They waited until the wind blew toward St. George.
"The people in Utah have long memories," Matheson said. "They've been lied to before. The people in Utah are so patriotic, they're among the most supportive of the government in the nation, and the government has taken advantage of that. So I'm always skeptical when someone tells me not to worry about the testing of weapons."