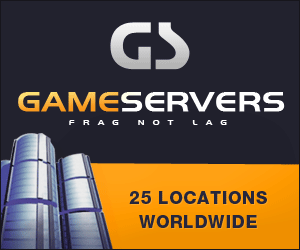 Wall Street Journal
May 10, 2008
Pg. 1
Government Reels At Hezbollah Raids; Blow to U.S. Power

By Nada Raad and Farnaz Fassihi
BEIRUT, Lebanon -- Fighters from the Shiite party Hezbollah seized large areas of Beirut on Friday, signaling a dramatic shift in power in the country: The U.S.-backed government of Lebanon isn't in charge anymore.
The government of Prime Minister Fuad Siniora denounced the move by opposition fighters, who are led by Iranian-backed Hezbollah, as a "coup." Gunmen fanned out across mostly Muslim West Beirut, raided pro-government media outlets and surrounded the residences of some of the nation's most prominent politicians.
The lightning takeover of streets and neighborhoods appeared to take Western powers by surprise. The raids served as a fresh reminder of the ascendancy in the region of groups the U.S. and its Western allies have tried, without success, to marginalize. Washington has designated Hezbollah a terrorist organization, though the group is seen as a legitimate political party by many in the region. Lebanon's opposition is also backed by Syria, another U.S. opponent.
In the past few years, the influence of traditional regional players like Saudi Arabia and outside powers such as the U.S. has been waning. Islamist groups, such as Hamas, and Shiite Muslim parties backed by Iran, such as Hezbollah, have gained support and have flexed their muscles.
Moderate Sunni Arab leaders, including Palestinian President Mahmoud Abbas and Lebanon's Mr. Siniora, have appeared weak and cornered. The raids in Beirut were reminiscent of a violent and equally swift takeover of the Gaza Strip last year by Hamas.
Hezbollah now effectively controls Beirut. But the group appeared more eager to send a message than to seize and hold all of the territory it swept through Friday. By midafternoon, many Hezbollah and opposition fighters had peacefully turned over streets and buildings in mostly Muslim West Beirut to commanders of the Lebanese army.
"It turned out that Hezbollah has a lot more power than the government coalition. There wasn't even a contest," says Rami Khouri, a political analyst in Beirut. By early evening, the Lebanese army -- still seen as neutral in the long-simmering political standoff between the government and the opposition -- appeared to have reasserted some measure of control.
Some government officials suggested that direct and back-channel talks had already started with opposition leaders and Hezbollah to resolve the standoff. Still, "no concrete formula has been reached yet," said the government's information minister, Ghazi Aridi, in an interview.
The fighting has left at least 10 dead, according to the International Red Cross. Many roads, closed by opposition gunmen Thursday, were reopened Friday by the army.
Hezbollah fighters have taken control of large areas of the Lebanese capital. Security sources say at least 10 people have been killed in three days of fighting.
Fighting broke out earlier this week after the government cracked down on Hezbollah, removing a general believed to be a Hezbollah ally from his post as head of security at the airport and ordering the dismantling of a Hezbollah telecommunications system.
For more than a year, the country's rival political factions -- the government, backed by the U.S. and its allies, and opposition parties, including Hezbollah, backed by Iran and Syria -- have faced off against each other. The country has been without a president since November, and both sides have been fighting over how to form a new government.
The stalemate has taken on the feel of a political proxy war between Washington and Tehran, as the U.S. and Iran ratcheted up their war of words on issues ranging from Iran's nuclear program to security in Iraq.
The Bush administration appeared taken aback by the latest fighting. Secretary of State Condoleezza Rice called Arab leaders Friday to try to mobilize international pressure against Damascus and Tehran, and to get them to restrain Hezbollah. "Backed by Syria and Iran, Hezbollah and its allies are killing and injuring fellow citizens, undermining the legitimate authority of the Lebanese government," Ms. Rice said Friday.
The Bush administration has dialed up the rhetoric and action against Iran and Syria in recent months. Last month, it divulged intelligence on what the U.S. claims has been a secret nuclear program pursued by Damascus in partnership with North Korea. The Pentagon has accused Iran of seeking to target coalition forces inside Iraq.
Still, American diplomats admit that they're limited in what they can do to protect Mr. Siniora's government. The Pentagon is already supplying arms and equipment to the Lebanese military, and the U.S. has initiated a string of sanctions against Syrian and Iranian entities who arm and fund Hezbollah.
Some believe the current instability will persist until a new U.S. administration comes into power next year. "The paralysis will likely continue," says a U.S. official working on Lebanon. Regional allies of both sides appear to be scrambling to reach out to each other. Saudi Arabia, which backs the government here, called Friday for an urgent meeting of Arab foreign ministers to weigh options.
Beirut woke up Friday to television reports showing opposition gunmen setting fire to the building housing the Al-Mustaqbal newspaper of Sunni leader Saad Hariri. Hezbollah forced the shutdown of other parts of Mr. Hariri's media empire. His TV station, Future Television, went off the air after being threatened by Hezbollah fighters, according to executives there. Nadim Munla, the station's chief executive, said armed Hezbollah men surrounded the building early in the morning and ordered it to stop broadcasting. The staff evacuated, Mr. Munla said.
In a radio interview, Parliamentarian Ghattas Khoury confirmed earlier reports of a rocket attack against the residence of Mr. Hariri in the Qoraytem area of Beirut. The rocket hit the outer fence of the residence. In the early morning, much of the capital's Muslim sector, which is typically dominated by Sunnis and Mr. Hariri's supporters, appeared to be under the control of Hezbollah gunmen.
The military appeared to be trying to distance itself from both sides. It has remained unified, despite fears it too might splinter along sectarian lines, much as it did during Lebanon's long civil war in the 1980s. In a statement issued Friday, the government coalition said the army should "assume its responsibilities by protecting the citizens, and the public and private properties, and therefore, to put an end to the coup."
The army deployed in force. While not directly confronting Hezbollah fighters or pro-government gunmen, troops appeared to take control of areas that Hezbollah had swept through.
Shiite gunmen also took over offices and homes belonging to government ministers and lawmakers aligned with the government. In Sunni-dominated areas, Shiite gunmen were seen tearing down pictures of Mr. Hariri and his father, assassinated former Prime Minister Rafik Hariri. Masked gunmen prowled mostly deserted streets, littered with damaged cars, shops and buildings.
Since Wednesday, opposition gunmen and government supporters have engaged in running street battles. Explosions from rocket-propelled grenades and gunfire could be heard late Thursday. Hezbollah appears to have swept in, exerted control, then handed over such areas to the Lebanese army. By midmorning Friday, army troops had surrounded the house of prominent Druze leader Walid Jumblatt. A handful of ministers, including Prime Minister Siniora, were holed up in the his offices.
Many of West Beirut's residents fled the violence, moving to outlying neighborhoods, which remained quiet. Rajaa al-Ali, 29 years old, a Sunni who lives in Ras al-Nabaa, a mixed Sunni-Shiite district that was the scene of some of the heaviest clashes, said shooting and rocket attacks flared shortly after a speech by Hezbollah leader Hassan Nasrallah Thursday afternoon and continued all night.
"We didn't sleep a minute," she said. She and her family escaped the neighborhood under escort of the Lebanese army in the early morning. "Most residents already left. Ras al-Nabaa is empty now," she said. "The cars are burned. I am lucky that my car wasn't hit."
Lebanon's international airport remained shut down for a third day on Friday, and barricades closed major highways. Work at Beirut's main port also ground to a halt Friday. Lebanon's carrier, Middle East Airlines, said all of its flights in and out of the country had been suspended until May 10.
--Mariam Fam in Cairo and Jay Solomon in Washington contributed to this article.