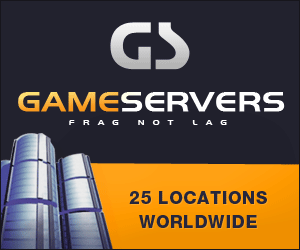 Miami Herald
May 17, 2007
A Navy commander mailed a Guantánamo detainees list to a human rights legal group even as the Pentagon concluded it would not turn over names to defense attorneys.

By Carol Rosenberg
A Pentagon lawyer testified Wednesday at the court-martial of a Navy lawyer accused of spilling state secrets that the Bush administration never planned to provide U.S. defense attorneys with the names of Guantánamo Bay detainees -- for policy, not national security, reasons.
''We do not publish lists of people captured in armed conflict,'' Defense Department attorney Karen Hecker told a jury of seven naval officers deciding the national security case of Lt. Cmdr. Matt Diaz, 41.
In fact, the Pentagon did issue a Guantánamo captives list in April 2006, by federal court order.
But Diaz, a Kansas native and career JAG officer, is accused of mailing a list of war-on-terrorism detainees to the Center for Constitutional Rights, tucked inside a valentine, in January 2005 as he finished a six-month tour at Guantánamo Bay, Cuba, at the detention center's legal department.
He is accused of divulging classified information to hurt the United States or help its enemies as well as conduct unbecoming an officer, a constellation of five charges that could be punishable by 24 years in prison.
Hecker, an Air Force Reserves major and attorney, testified as a defense witness as the Pentagon point person who coordinated the government response to Guantánamo litigation for four years.
In late 2004, Hecker said, the Pentagon decided to reject a request from the New York rights center seeking names and nationalities, next of kin and countries of residence of the detainees.
The U.S. Supreme Court had earlier ruled that Guantánamo captives could challenge their detention, and the rights center wanted to line up family members to authorize the filing of lawsuits on their behalf.
''It was never in question. We were debating what exactly we should say about why we were saying no,'' she said, citing an e-mail discussion and various drafts of rejection letters that moved between the base, Navy General Counsel Alberto Mora's office and the U.S. Department of Justice.
In the end, she said, they cited policy and the requests of unnamed third countries to shield the captives' identities -- and told the group that individual Guantánamo detainees could write a federal court or the American Bar Association, from behind the razor wire at the U.S. naval base, to get a lawyer.
Asked whether they considered the information sought by the rights center to be classified, she replied, ``Nope.''
Earlier, however, Guantánamo's intelligence chief declared as classified ''secret'' the printout Diaz pulled from an intelligence database and mailed to the New York center -- because it included codes, in some fashion indicated which detainees were sources of intelligence and identified each detainee's interrogation team.
It is now labeled Prosecution Exhibit No. 3 and handed around the courtroom inside a classified cover bearing red letters.
It arrived at the New York rights center inside a red envelope with a Guantánamo return address, inside a valentine bearing a droopy-eyed Chihuahua on the cover.