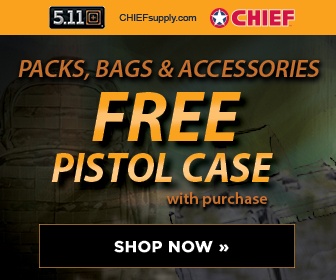 Orlando Sentinel
March 7, 2008
Pg. C1
A former employee filed suit in connection to the defense contractor's Joint STARS program.

By Richard Burnett, Sentinel Staff Writer
Northrop Grumman Corp.'s Melbourne division is being targeted in a whistle-blower lawsuit accusing the company of defense-contract fraud involving potentially hundreds of millions of dollars.
Using inflated labor charges, false overtime claims and other billings, Northrop Melbourne has massively overcharged the government in its multibillion-dollar Joint STARS radar aircraft program, the federal civil suit alleges.
"Northrop profiteered and continues to profiteer by falsely and indiscriminately inflating personnel costs under the Battle Management contracts performed in Melbourne," according to the lawsuit, which was unsealed last week in Orlando federal court.
Northrop Grumman officials would not comment on the ongoing litigation.
The case comes to light less than a week after Northrop Grumman and its European ally Airbus upset Boeing Co. to win the $40 billion Air Force next-generation refueling tanker contract. The contract is expected to bring 500 jobs to Northrop's Melbourne unit, which will be headquarters for the tanker program management and engineering.
The company's alleged overcharging scheme in Joint STARS may have involved hundreds of millions of dollars, said Alan Grayson, an Orlando lawyer representing the former Northrop Melbourne employee who filed the suit.
It alleges that Northrop Melbourne used the inflated personnel charges to artificially sustain its work force on the Joint STARS program while the company hoped to win future contracts to justify the employment level.
Grayson acknowledged, however, that the government last month declined to join in the claim -- a decision that could be a setback to the effort. His legal team is mulling its next move.
Former Northrop Grumman employee Beverly Coss of Melbourne filed the claim under the federal whistle-blower law. She alleges she repeatedly alerted Northrop managers to the false charges, but said they did nothing because Northrop wanted to retain the employees to work on the next-generation Joint STARS.
Meanwhile, Coss suffered an increasingly "hostile work environment" in which she was threatened, harassed and otherwise discriminated against because of her investigation of the abuse, the suit says.
It is ironic that details of the Joint STARS claim have emerged so soon after the tanker award, though the two are unrelated.
Some experts suggested that a Boeing scandal earlier this decade in the tanker program contributed to the Northrop team's win this time around. A former Boeing executive and an Air Force acquisition official were convicted of fraud in that case.
Northrop now must address fraud allegations in what has been the Melbourne unit's central defense program for two decades. The Joint STARS aircraft has played a key role in the war effort in Iraq and Afghanistan. Its long-range surveillance capability can provide military commanders with real-time tactical data on enemy forces.
Grayson said the Justice Department may have declined to take the whistle-blower claim because officials are dealing with a high volume of contract-fraud cases related to the wars in Iraq and Afghanistan.
When the government's plate is full, it often will rely on private lawyers to continue a case that has merit, he said. "The government still receives 70 percent of the recovery even when a case is handled by private attorneys," he said.
The U.S. Attorney's Office in Tampa confirmed Thursday that it would not take on the Northrop case. A spokesman would not comment further on the decision.
That's not a fatal blow to the case, but it's not going to help either, said defense expert Christopher Hellman, a senior analyst with the Center for Arms Control and Nonproliferation, a watchdog research group in Washington, D.C.
"Having the government on your side is an important thing," he said. "They tend to get full compliance because they're a much heavier hitter in these types of claims. But their decision not to participate in this case doesn't mean it doesn't have merit. It's just going to be more challenging for the plaintiff going forward."