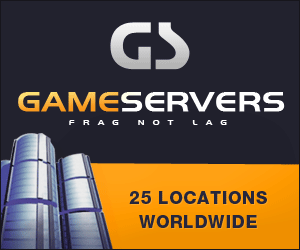 Colorado Springs Gazette
October 28, 2007
Pg. 1
Springs seeks Air Force unit that could bring lots of jobs

By Tom Roeder, The Gazette
Colorado Springs is lobbying hard to get its hands on Air Force Cyber Command — a new and fast-growing unit that could be a payday of sizable proportions for whatever city lands it.
The city is late out of the starting blocks in its effort to get the contractor-heavy unit, charged with protecting the United States from computer attacks while planning how to hack into enemy networks.
But local officials say they're building steam.
Air Force Cyber Command is temporarily housed at Barksdale Air Force Base, La. Colorado lawmakers including Sens. Ken Salazar and Wayne Allard want it moved to Colorado Springs, where it would be close to Air Force Space Command and U.S. Northern Command.
They're battling lawmakers from Louisiana who are lobbying to have the Air Force remove its interim designation from the headquarters at Barksdale, and delegations from Nebraska and California who want the command in their states.
Compared with other military units that have moved to Colorado Springs in recent years, Cyber Command is minuscule, with roughly 400 uniformed airmen in its ranks. But as it grows, the command will require legions of highly paid computer contractors, and authorities in Louisiana are estimating it could wind up accounting for 10,000 civilian jobs — directly and through related businesses — if the Air Force permanently stations it there.
The Air Force says the command will grow, but by how much and when remains unclear.
Leaving the command in Louisiana doesn't make sense, said Colorado Springs booster Wes Clark, a retired Air Force general and vice president of the defense contractor Science Applications International Corp., which works with four local military facilities.
Clark said keeping the nation's top computer command in a place that's susceptible to hurricanes would be a bad plan. The command, he said, should be located near Air Force Space Command, which manages satellites that are the backbone of the military's computer networks.
Clark said it could be a good fit at Cheyenne Mountain Air Force Station, an inside-the-mountain fortress that could protect sensitive computers from attack. The mountain is especially attractive because it's on "warm standby" status and is primarily used for training since its missile warning and air defense work was moved to nearby Peterson Air Force Base.
Other alternatives here include Peterson, as well as Schriever Air Force Base, a secure site on the eastern plains where the Air Force now has many of its most sensitive satellite functions housed.
All members of Colorado's congregational delegation signed a letter urging the Air Force to put Cyber Command here.
"We believe that the Pikes Peak region would make an ideal location for the Air Force's newest command, offering significant operational benefits, economic advantages and an unparalleled quality of life," they said.
Salazar said the area could easily house the command.
"Colorado and Colorado Springs have become the crown jewel of our space and air systems, therefore it would make sense for Cyber Command to be a part of those centers," he said.
U.S. Rep. Doug Lamborn said it would be hard to beat out Louisiana, which has worked for more than a year to keep the command that was provisionally placed at Barksdale, and Nebraska, which started its campaign for the command months ago.
"We got started a little bit late," Lamborn said.
Lamborn's new position on the House Armed Services Committee could help the Colorado Springs bid, but the rookie representative lacks seniority to push much of an agenda and sits in the minority caucus.
Clark said Colorado Springs and other places got in the competition for Cyber Command late because it became apparent only recently that the Air Force would consider locations outside Louisiana. Nebraska and Louisiana had a leg up because they house units that will become part of Cyber Command.
Air Force spokesman Ed Gulick said the service expects to pick Cyber Command's home by the end of the year.
"While a number of basing locations for a permanent command staff are being considered and evaluated, no final decisions have been made," he said.
Brian Binn from the Greater Colorado Springs Chamber of Commerce said the Pikes Peak region has so many selling points that it could quickly leap ahead in the cyberspace race.
A big consideration, Binn said, should be the wellstocked defense contractors in the region who will play such a vital role in getting the command up and running.
But other competitors have cards to play. Nebraska is home to U.S. Strategic Command at Offut Air Force Base in Omaha. California is offering Beale Air Force Base north of Sacramento, a highly secure facility that isn't far from the high-tech centers of the Silicon Valley.
Louisiana comes to the table with a power slate of congressional Democrats and a pile of cash incentives, including up to $50 million to build a high-tech think tank near Barksdale.
Concern about Nebraska's efforts to attract more military jobs is so rampant that Colorado Lt. Gov. Barbara O'Brien recently told a meeting of business leaders in Denver that Omaha wanted to steal U.S. Northern Command and Air Force Space Command from Colorado Springs.
Local leaders said the commands are staying put, but Omaha's aggressive sales tactics are making people nervous.
The Pentagon wouldn't comment on any specific bid for the new command.
Even if Colorado Springs doesn't get the command's headquarters, it could still fall in line for a piece of the burgeoning command's forces, Gulick said. After its headquarters gets settled in, the command is expected to form wings and squadrons to carry out its missions, he said.
Wherever Cyber Command settles, it will have a crucial role in the Air Force's future.
"Network warfare," which will fall under the command, is the catchphrase of the decade for military planners who want to use improved communications to give commanders better battlefield information.
But "network warfare" also exposes a major military vulnerability for U.S. forces, which are increasingly reliant on technology and have a computer in every truck.
Clark said those factors should make Colorado Springs leaders keep up the pressure to move the command here, and to make a play for other service's cyber warfare initiatives, which are sure to follow.
"If we don't get Air Force Cyber Command, then we need to start looking at Army cyber command," Clark said.
Staff writer Jennifer Wilson contributed to this report.