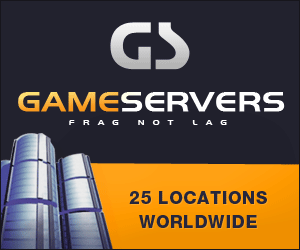 Washington Times
November 15, 2007
Pg. 15
By Michael Keats, Washington Times
MELBOURNE, Australia — Robert McClelland, who is favored to become foreign minister in Australia's next government, says his Labor Party will pull its troops out of Iraq but only after a process of consultation with its allies.
"Labor is not calling for a precipitous overnight withdrawal, and we are certainly not going to leave our American mates in the lurch," Mr. McClelland said in remarks provided to The Washington Times by e-mail.
With parliamentary elections just 10 days away, Prime Minister John Howard's long-ruling conservative coalition remains 10 points behind the opposition Labor Party and shows no signs of closing the gap.
The latest Newspoll, taken just days after voters were hit with their sixth increase in interest rates in three years, showed Labor had gained two percentage points to lead the Liberal-National coalition by 55 percent to 45 percent.
The poll also showed 48 percent of voters favored Labor leader Kevin Rudd for prime minister against 40 percent for Mr. Howard, who has been a loyal ally of the Bush administration and a reliable supporter of its international policies.
Economic issues have dominated the campaign, with only slight attention to such matters as the war in Iraq, conflict in Afghanistan and climate change — which surveys showed to be of major concern to Australians.
However, a review of public remarks by Mr. Rudd and his "shadow" foreign minister, Mr. McClelland, make clear that subtle changes are in store for the U.S.-Australia relationship if Labor prevails as expected on Nov. 24.
In comments provided to The Times, Mr. McClelland, a 49-year-old Sydney lawyer and 11-year member of parliament, said a Labor government would continue to support the alliance as it has for more than 65 years.
He said the relationship was a pillar of Labor's foreign policy along with membership in the United Nations and a "policy of comprehensive engagement with the Asia-Pacific region [which is] as vital to U.S. strategic and economic interests as it is to Australia."
Labor voted in 2003 not to support the invasion of Iraq, and Mr. Rudd plans to withdraw the 550 combat troops stationed there — "but only after careful military planning with our allies," Mr. McClelland said.
He said an Australian warship and air force surveillance and transport aircraft would remain in Iraq, along with a 110-member security detachment in Baghdad.
"In addition, we will provide economic assistance and expertise in border security," Mr. McClelland said. "We will also contribute to vigorous diplomatic efforts to draw the international community — including Arab states — to finding a political solution to the disaster that is Iraq."
Australian fighting forces would continue to serve in Afghanistan and a Rudd government would redouble Australian efforts to "eliminate the Taliban and al Qaeda by cracking down on the financing of terrorist organizations through Afghanistan's opium trade," he said.
"Labor recognizes you can't deal with international terrorism if you don't deal with the narcotics trade in Afghanistan."
He accused the Howard government of "dropping the ball" in Afghanistan and said Labor plans to recruit more Australian Federal Police officers to assist counternarcotics police there — "assistance requested by our allies some 18 months ago."
Australia would also cooperate more closely with the United States to "detect, disrupt and dismantle drug-related transnational threats in Asia and the Pacific."
Mr. McClelland said a Labor government would appoint permanent representatives to the Joint Interagency Task Force West, which has access to and coordinates the activities "of all of the substantial U.S. military, policing and intelligence agencies."
The shadow minister also said that Australia's refusal to ratify the Kyoto Protocol on reducing greenhouse gases had undermined its credibility on climate change.
If elected on Nov. 24, a Rudd Labor government "would seek to immediately redress this credibility gap" and give Australia a "meaningful seat at the table" at the U.N. conference on climate change in Bali next month, he said.