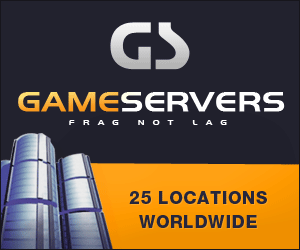 KUWAIT (Reuters) - A Kuwaiti court on Tuesday sentenced to death six suspected militants linked to al Qaeda for bloody attacks in the country.
The six were among 37 Islamists on trial as members of the "Peninsula Lions" group believed to be linked to Osama bin Laden's al Qaeda in Iraq and Saudi Arabia.
They include 25 Kuwaitis, seven stateless Arabs, two Jordanians, a Saudi, an Australian and a Somali.
A Reuters reporter who was at the court said none of the defendants were present when the verdict was announced.
Other suspects received jail terms of between four months to 15 years, and one received a life term.
Seven were acquitted including Islamist cleric Sheikh Hamed al-Ali, lawyer Osama al-Munawer who represents Islamists as well as the wife of Amer al-Enezi -- one of al Qaeda's top leaders in Kuwait who died in custody in February.
"I thank God. I've believed in my innocence all along," Munawer told Reuters by phone. "The death sentence was very tough as it was never proven that they took up arms to fight against anyone. I hope they will get a fair trial on appeal."
A judicial source said 10 of the 37 suspects remain.
Two senior militants who are on the run, Khaled al-Dossari and Mohsen al-Fadli, each received a 10-year jail term in absentia.
Defendants can appeal the verdict.
The suspects were charged with belonging to an "extremist" group, calling for attacks on state facilities, and trying to kill Kuwaiti security forces as well as members of "friendly forces" in the country.
Used as the main launch pad for the 2003 war in Iraq, Kuwait hosts up to 30,000 U.S. troops and some 13,000 U.S. citizens live in Kuwait.
Prosecutors had demanded the death penalty for about 20 suspects for four shootouts in January in which nine Islamists and four security personnel were killed.
Police have said some of the suspects had confessed to planning suicide attacks against U.S. military and Western targets in Kuwait, but several militants have denied the charges saying confessions were extracted under duress.
Kuwait has cracked down on Islamists opposing the U.S. military presence there. Diplomats say radical Islam is taking hold among Kuwaiti youth.
Neighbouring Saudi Arabia has faced an al Qaeda campaign to topple the U.S.-backed monarchy since 2003.
http://today.reuters.co.uk/news/news...archived=False